Our Team
---
Academic Director: Ms. Jessica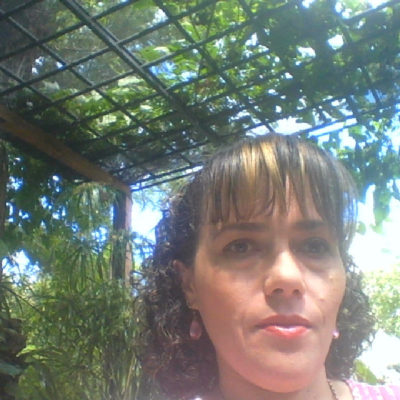 Jessica was born and raised in Guatemala. She is the proud owner of a successful restaurant in Panajachel. She has Bachelor's degrees in Science Education and English.
Jessica comes to us with a wide range of experience and a total of 20 years working in both elementary and high school. She has worked teaching Math, Science and English. She has worked as a teacher in AMA for 5 years. This is her first year as a director.
She has two beautiful children that she loves to see developing into well-balanced human beings. She also likes to cook, travel and learn about nature.
---
Technical Director: Ms. Lucia Xon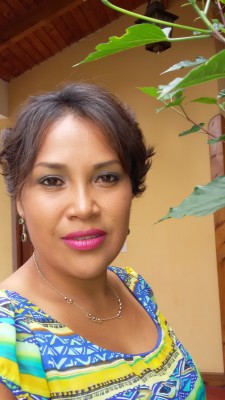 Lucia holds an Educational Degree in Teaching and Administration from the Universidad Panamericana in Guatemala City and represents the school to the Ministerio de Educación Guatemalteco. Lucia was born in Panajachel and has been at AMA for 5 years; she also has two daughters and likes to swim and play basketball.
---
Secretary: Ms. Ana Patricia Quenun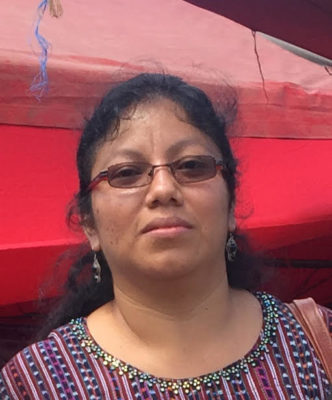 Paty was born in Panajachel and has been with AMA for 3 years. Paty started working at AMA as a teacher's assistant. She studied to be a Bilingual Secretary. She loves to help students and teachers. Her children Jasmin and Allan also attend at AMA.
---
Classroom Teachers:
---
Secondary Science Teacher: Mr. Carl Piaf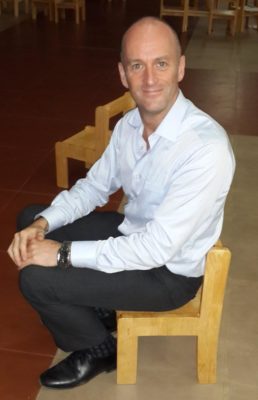 Carl is a British born certified international teacher and experienced school director based out of Sweden in northern Europe. He has a BSc in Cell Biology and Immunology, a MSc in Cognitive Science (Psychology), studied at doctoral level in Computer Science and has a PGCE (post graduate certificate in Education). He has been a science and psychology teacher in many different countries: UK, Sweden, the Philippines, India and Guatemala. Carl has also been a school director and assistant director for a number of schools in Sweden and India. He has worked and volunteered in education development in Guatemala for the past few years, with a period at a residential school in the jungle of Guatemala near Rio Dulce.
Carl also has professional experience as an actor, musician and entertainer, but these days spends more time researching education and the psychology of learning than he does juggling, playing guitar and singing. He also knows a little bit of magic, can juggle five balls at the same time, breathe fire and make animals out of balloons 🙂
---
Secondary Math Teacher: Ms. Gabriela Burkey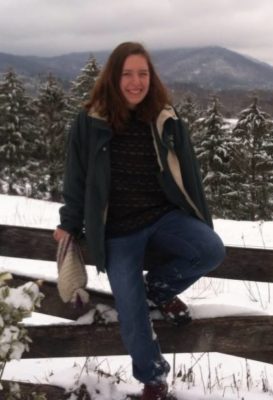 Gabriela Burkey graduated from Warren Wilson College with a major in Social Work and a minor in Education. During her time in University she was able to student teach at a variety of different schools, combining fine arts education with the 5th grade Language Arts Curriculum. She has since worked in a variety of school systems, including Public School, Waldorf School, and Montessori. Gabriela believes in preparing students for lifelong learning through teaching social responsibility, service to others, and academic rigor. Her all time favorite subject is Mathematics.
---
High School Sociology Teacher: Ms. Lina Lopez
---
Secondary School Spanish Teacher: Mr. Miguel Alpirez

Miguel was born and raised in Panajachel and graduated as primary teacher from the "Escuela Normal Privada de Sololá" in 2013. The same year he started working at various educational institutions throughout the Sololá department, teaching children from the age of six, to adults at a night school. He also studied as a teacher for Secondary Education specializing in social sciences and pedagogy and currently is attending his last year to get a degree in Educational Administration.
Here at AMA he is in charge of the Communication, Language and Literature course teaching the 5th to 12th grade. He enjoys his work here educating students that "the more you read the more you know; and the more you know the further you will go".
In his spare time he enjoys spending time with his family, reading, dancing, running and surviving extreme adventures.
---
Secondary History, Sociology, Math and Language Arts: Mr Garry Bowlds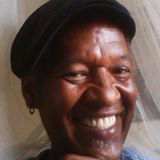 Garry Bowlds grew up as a "military brat", attending nine schools in three countries by the age of 18. After graduating from high school in 1974, he started college as a dual mathematics/art major, then declared himself a "Professional Student", attended several colleges and universities as for the next thirteen years, primarily around the San Francisco Bay Area. This phase of his life concluded with a 12-month engineering internship at the National Aeronautics and Space Administration (NASA) facility in Mountain View, CA in 1989.
From 1990-2003, Garry worked at several companies in the Silicon Valley, California area, starting as a 2D/3D Electro-Mechanical Computer-Aided-Designer/Drafter but quickly transitioned into systems administration, product data management and applications engineering.
In 2003, Garry gave up his hi-tech career, donated all of his personal possessions to a group which works with homeless families, except that which fit into a backpack and his guitar, and went on a 10-Year "Spiritual Walkabout", packpacking, couchsurfing and hosteling across United States, Mexico, and Guatemala. For 18 months between 2008 and 2009, he lived in many locations around Lago Atitlan, fell in love with Panajachel, and decided that this was where he would ultimately retire.
In 2012, Garry returned to the United States to obtain his bachelor's degree in order to travel a bit more, teaching English, with the goal of earning enough money to starting a green hostel/vegetarian restaurant. For the next 18 months, Garry worked weekends as a cashier at Burger King while attending a community college full-time in Lafayette, Indiana. In 2013, he graduated with honors, with a 3.91 GPA and an Associate Degree in General Studies. This earned him enough scholarships to cover all of his school and living expenses for the next four years as an Honors student at Indiana State University. After spending his final year studying advanced Spanish at the Universidad Veritas in San Jose, Costa Rica, he graduated from ISU in May 2016 with a BA degree in Language Studies/Spanish and a TESL/TEFL teaching certification.
For the past two years, Garry has been living in San Cristobal de las Casas, Chiapas, Mexico and during a visa run, completely on a whim, decided to apply for a teaching position here at AMA.
Garry's many hobbies and interests include history, social and political philosophy, the Filipino martial arts (40+ year practitioner), playing finger-style jazz guitar and bass guitar (rock, pop and reggae), camping and adventure kayaking, classic and modern art, cinema, reading science-fiction and fantasy (He's a big Harry Potter fan), a major computer enthusiast (loves Linux!), sustainable design engineering and permaculture, vegetarian cooking, traveling, and of course, teaching!
---
Primary Language Arts/Social Studies/ESL Teacher: Mr. Conner Pullen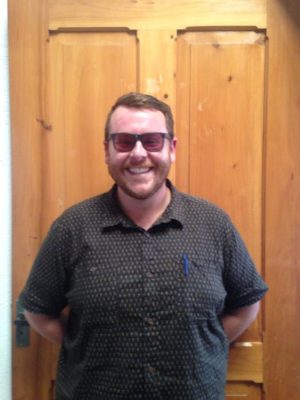 While entering his first year at AMA, Conner has lived in Panajachel since January 2015. Prior to joining the AMA team, he worked as a fourth grade teacher at LIFE school, and as an ESL teacher for Starfish Education in different offices around the Lake Atitlán area. Originally from Denver, Colorado, he graduated in December 2014 with a B.A. in Latin American Studies from Colorado State University and also acquired a TEFL certification. Conner is very passionate about education, especially in the areas of Social Studies and language arts. Outside of the classroom, he enjoys many outdoor activities such as hiking and snowboarding (when he gets the chance), and is also an avid live music fan. Conner is very excited and thankful for the opportunity to be a part the AMA community for the 2018-2019 school year!
---
Primary Math and Science Teacher: Ms. Carrie Klemencic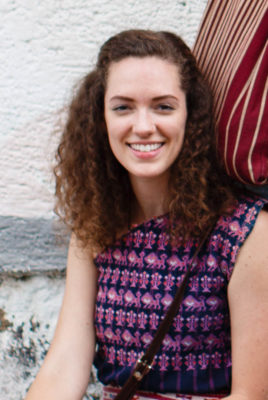 My name is Carrie Klemencic, and I'm from Lawrence, Kansas. I completed a Bachelors of Arts in Psychology and Spanish from Emory University. Through my studies of perception and memory, I became fascinated with learning modality and the importance of addressing different learning styles. During my college summers, I worked as a counselor for an English language immersion camp in Tokyo, Japan. I developed lesson plans featuring hands-on learning activities that targeted English language learning for students ages 8-12.
I came to Panajachel a year ago to work for Mayan Families as the Communications Manager. In my career in Communications, I have most enjoyed
training new employees, mentoring students, and promoting cross-departmental training.
I look forward to returning to education and I'm thrilled to teach at AMA!
In addition to science and traveling, I enjoy
photography
, drawing, painting, and volleyball.
---
3rd Grade Primary Teacher: Mr. Patrick Turpin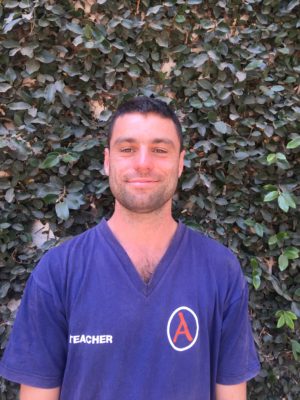 Patrick comes from Quebec, Canada, where he graduated with a degree in Specialized Education. Through the years, he has worked with people with schizophrenia, anxiety, personality disorders and learning disabilities. Now he has been living in Panajachel for three years. It is his second year teaching the third graders in AMA. He is also the specialized educator for seven AMA students who have behavior issues. French is his native language and he teaches it as an extracurricular class in AMA.
---
2nd Grade Primary Teacher: Ms. Nicole Talley-Morrow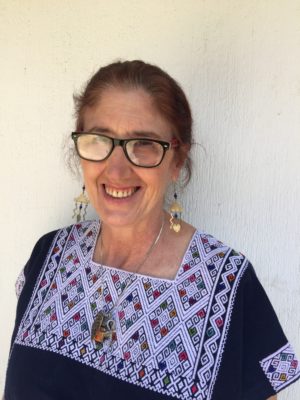 Nicole has lived and worked in Guatemala for the previous 6 years as a teacher and interpreter. Besides Guatemala, Nicole has called home the U.S.A., Mexico, France, Spain, Norway and, Switzerland. She joins us this year as the Second grade teacher with over 30 years teaching experience.
---
1st Grade Primary Teacher: Ms. Samantha Batliner
Hello, my name is Samantha Bayliner Maya,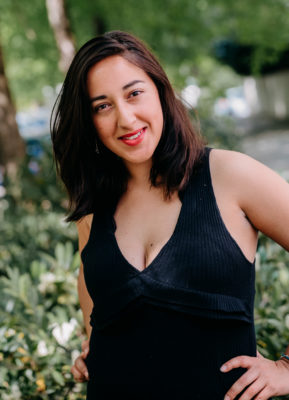 This is my fourth year teaching but my first year as an AMA teacher. I was born in Guatemala in 1992 and went to school here until 2010 when I graduated. I grew up speaking Spanish, English and German at home and have been exposed to many cultures and languages throughout my life. After graduating from AMA I moved to Canada to study International Relations at the University of British Columbia. I then moved to Germany where I worked for three years as a pre-kindergarten and kindergarten teacher. After those three years I lived in Australia for one year. I have now been back in Guatemala since November of 2018 and have been happily teaching Grade 1 since January.
---
Kindergarten Primary Teacher: Ms. Linda Oporto
My name is Linda Oporto. I am from San Jose Costa Rica. I come from three generations of teachers so teaching is in my blood. When I was 16 years old, I started to study at Universidad Latina de Costa Rica, I hold two Bachelors' in Bilingual Education and a Master in Psychology of Education to help children with special needs.
I started to work with young children in 2000, I have worked with students from 2 years old to teenagers and I love to learn from them. I like to have fun with my students and help them to discover the world of knowledge that is in front of us.
---
Elementary Assistant Teacher: Ms. Esthela Gomez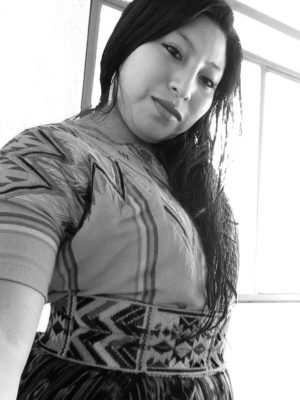 Esthela Gomez is a Native Panajachelense Teacher that has worked at AMA for 10 years. For 10 years she has been working with kindergarten. She has a lot of experience working with our younger students.
Esthela speaks Kaqchiquel, Spanish and English. She likes teaching and sharing with students.
Esthela teaches English for beginners and also teaches Kaqchikel from 1st grade up to 9th grade, and has also worked at Tree of Life Foundation as a Sponsor Relation Coordinator for 6 years. She is currently studying at Universidad del Valle de Guatemala Altiplano. She is studying Profesorado en Ingles Media, and is in her 3rd year studying and loves learning and sharing what she knows.
In her free time she likes to go for walks and play with her kids.
---
Accounting Teacher: Mr. Nicolas Ramos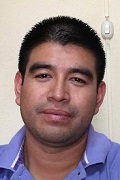 Nicolas is working to obtain a degree in public accounting and auditing at the University Mariano Gálvez de Guatemala, has taught accounting for the last 5 years at AMA and provides professional accounting services to the school. His children Jasmin and Allan also attend at AMA.
---
Sports and P. E. Teacher: Mr. Luis Fernando Giron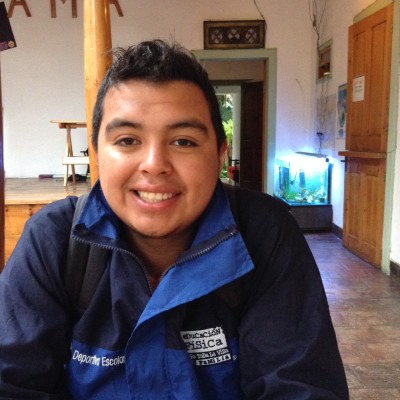 Luis was born in Sololá where he studied Physical Education, graduating in 2013.
He started his professional career in 2014, as a P.E. teacher at five educational institutions, including AMA.
In 2016 he decided to resume his academic career at the University Panamericana, studying Secondary Education in Pedagogy and Social Sciences. In 2017 Luis decided to change studies to Sports Management, at the Galileo University in Quetzaltenango. A two year study that, after graduating, will enable him to obtain leading positions at national sports institutions.
His hobby is basketball. He is an official basketball referee, and was invited to join the local Panajachel basketball Arbitration panel.
---
If you are interested in applying, take a look at Job Opportunities, also here or Contact Us
Our Students

AMA students in grades K-12 took the streets of Panajachel the day before Earth Day, to participate in a community wide March For Science. Students chanted while marching, demanding a cleaner community.
---
AMA Student Body
Kindergarten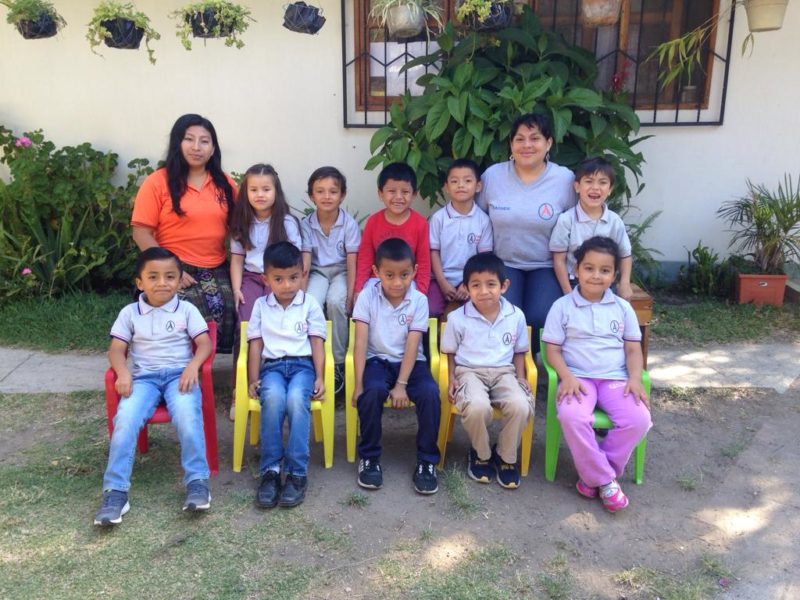 1st Grade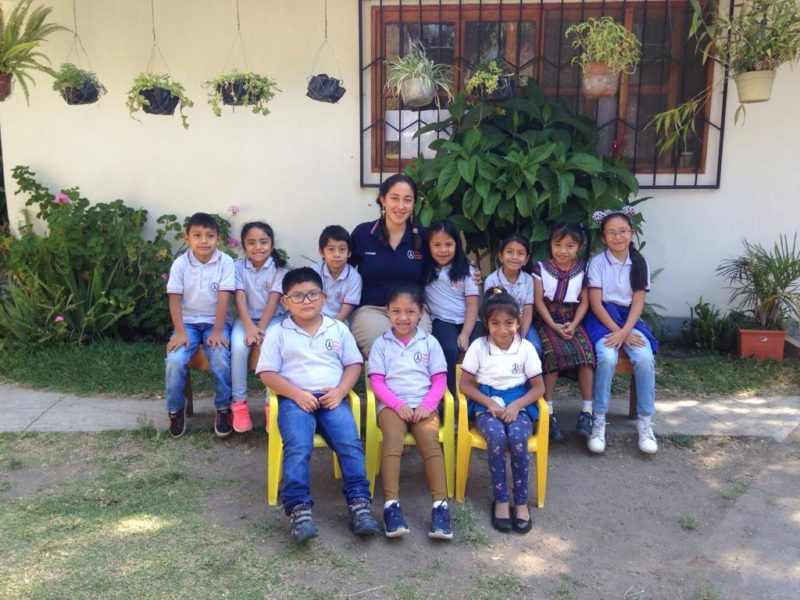 2nd Grade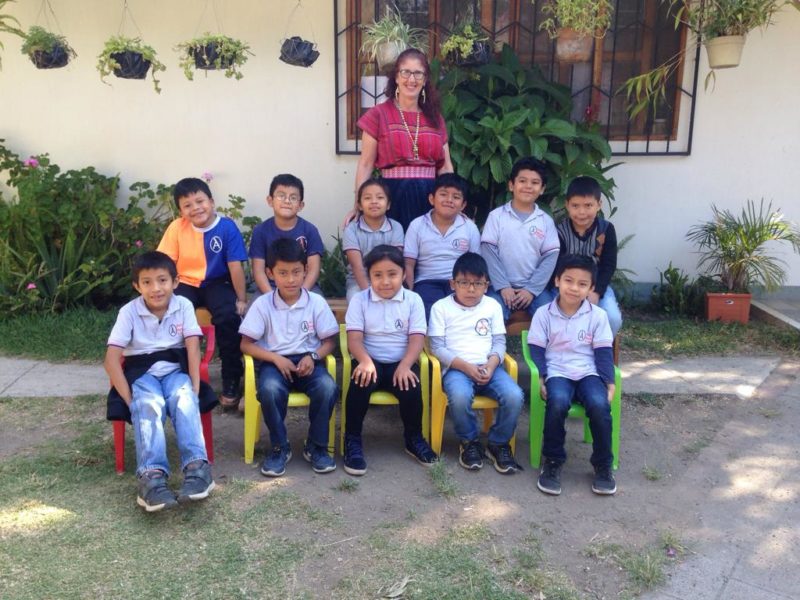 3rd Grade

4th Grade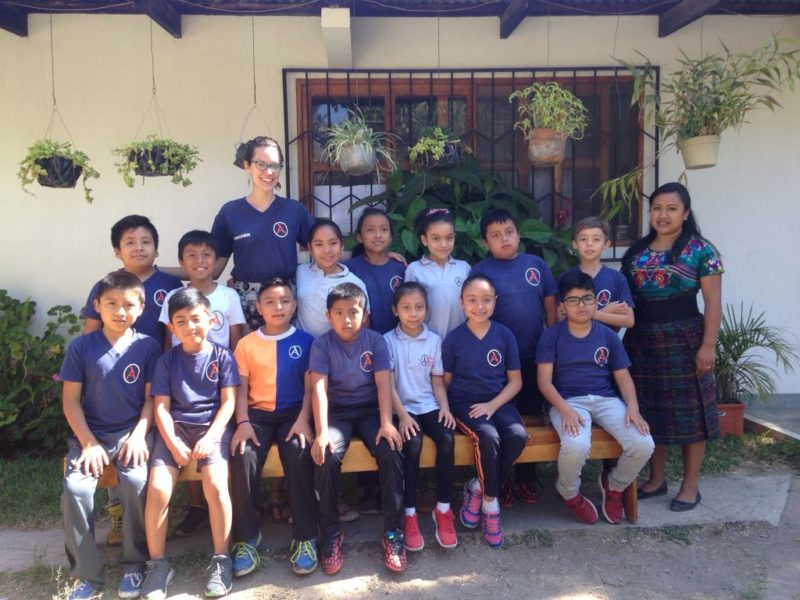 5th & 6th Grade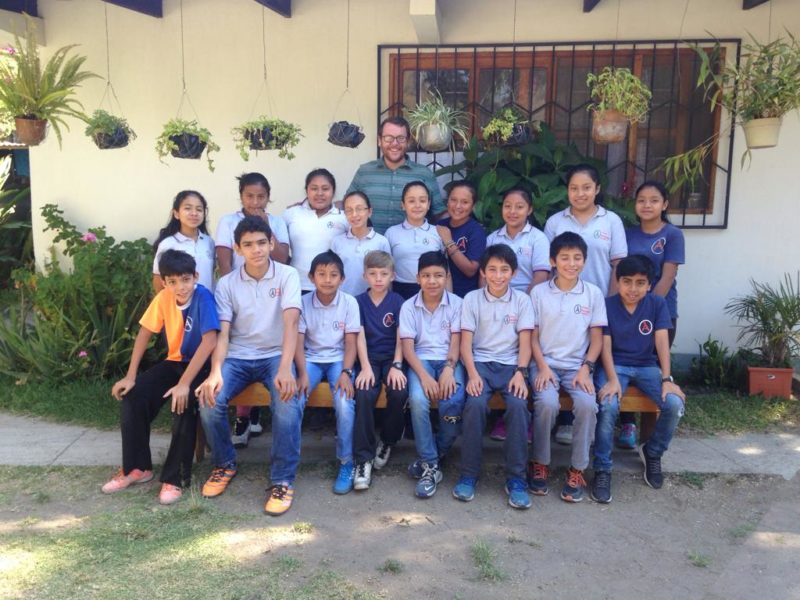 7th Grade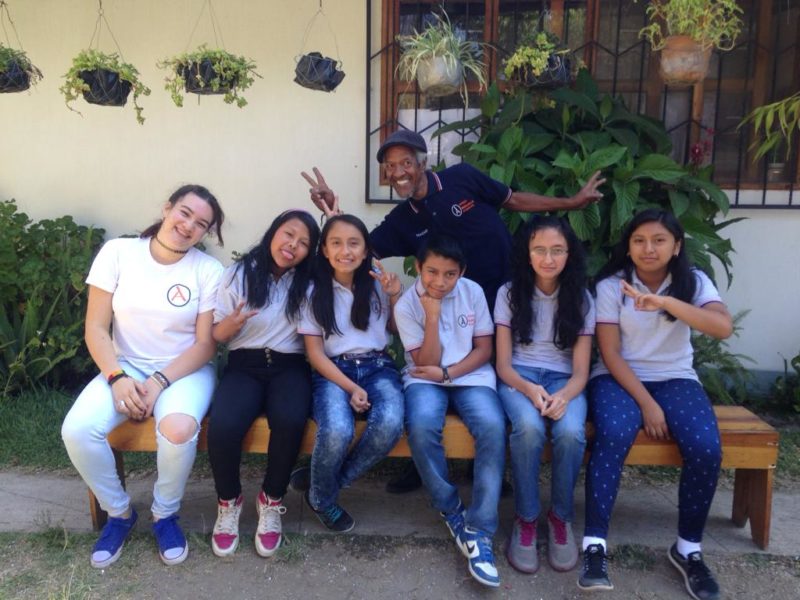 8th Grade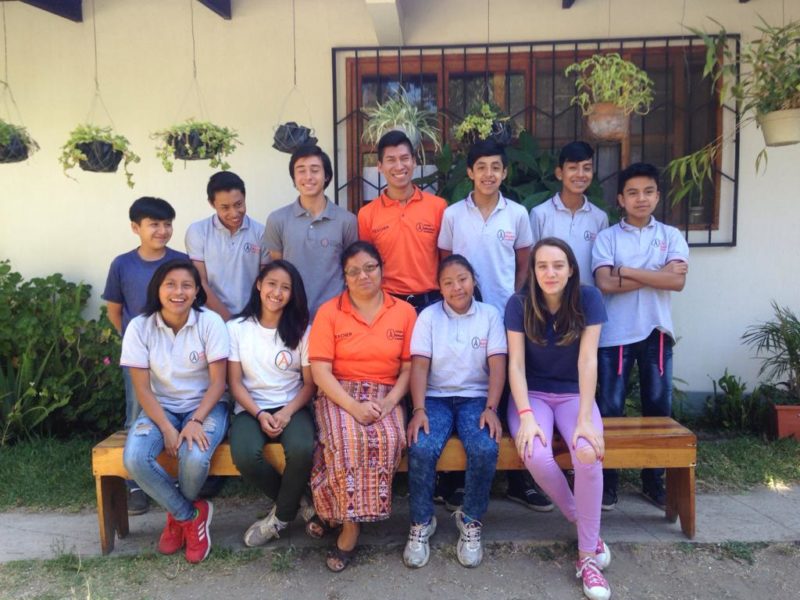 9th Grade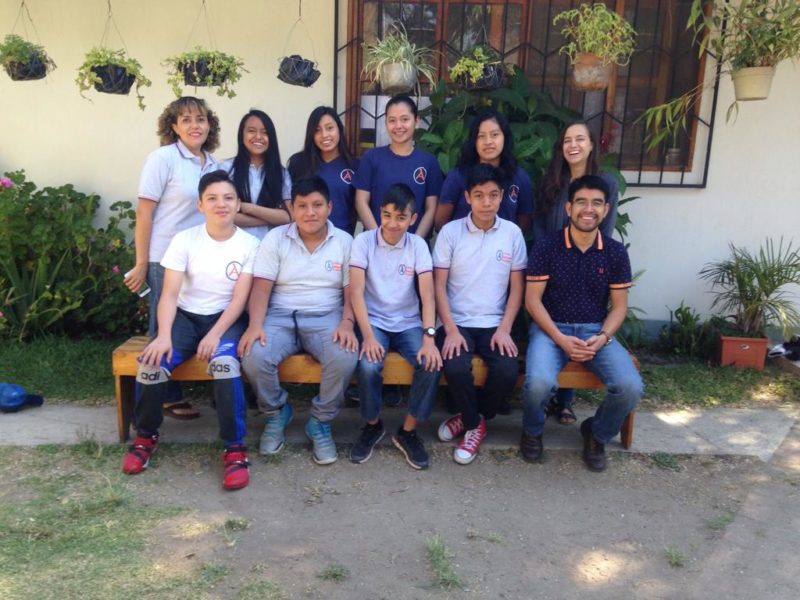 10th-12th Grade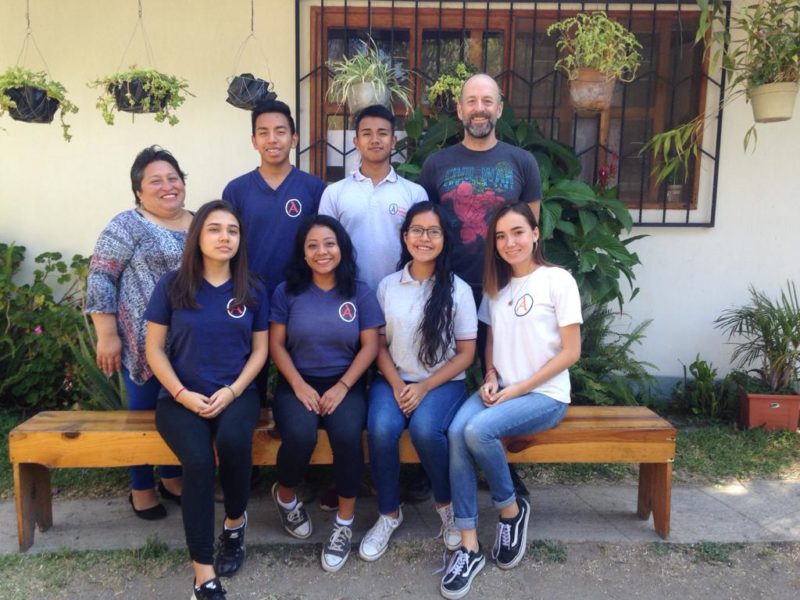 ---
Recent Graduates
Colegio AMA Class of 2018 Graduates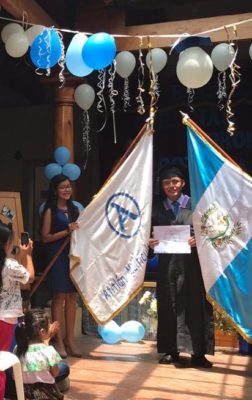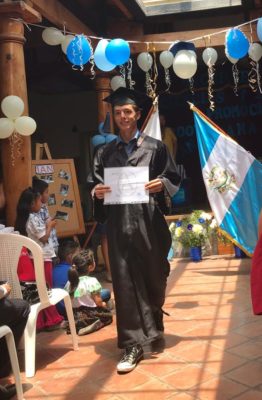 ---