Who We Are
Our Team
---
Academic Director: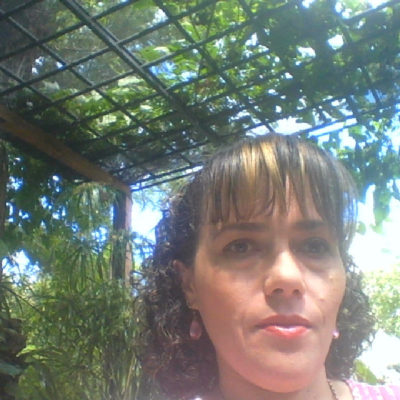 Jessica was born and raised in Guatemala. She is the proud owner of a successful restaurant in Panajachel. She has Bachelor's degrees in Science Education and English.
Jessica comes to us with a wide range of experience and a total of 20 years working in both elementary and high school. She has worked teaching Math, Science and English. She has worked as a teacher in AMA for 5 years. This is her first year as a director.
She has two beautiful children that she loves to see developing into well-balanced human beings. She also likes to cook, travel and learn about nature.
---
Technical Director: Ms. Lucia Xon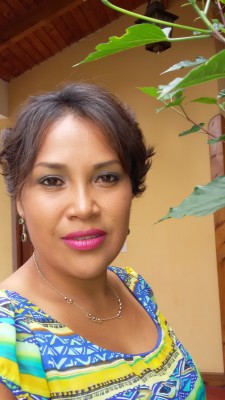 Lucia holds an Educational Degree in Teaching and Administration from the Universidad Panamericana in Guatemala City and represents the school to the Ministerio de Educación Guatemalteco. Lucia was born in Panajachel and has been at AMA for 5 years; she also has two daughters and likes to swim and play basketball.
---
Secretary: Ms. Ana Patricia Quenun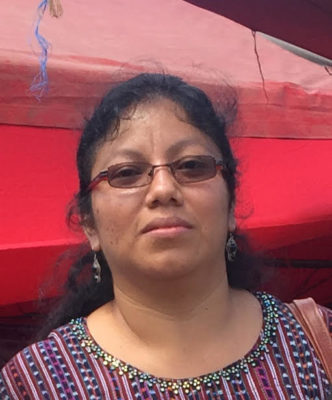 Paty was born in Panajachel and has been with AMA for 3 years. Paty started working at AMA as a teacher's assistant. She studied to be a Bilingual Secretary. She loves to help students and teachers. Her children Jasmin and Allan also attend at AMA.
---
Classroom Teachers:
---
Secondary Science Teacher: Mr. Carl Piaf
Carl is a British born certified international teacher and experienced school director based out of Sweden in northern Europe. He has a BSc in Cell Biology and Immunology, a MSc in Cognitive Science (Psychology), studied at doctoral level in Computer Science and has a PGCE (post graduate certificate in Education). He has been a science and psychology teacher in many different countries: UK, Sweden, the Philippines, India and Guatemala. Carl has also been a school director and assistant director for a number of schools in Sweden and India. He has worked and volunteered in education development in Guatemala for the past few years, with a period at a residential school in the jungle of Guatemala near Rio Dulce.
Carl also has professional experience as an actor, musician and entertainer, but these days spends more time researching education and the psychology of learning than he does juggling, playing guitar and singing. He also knows a little bit of magic, can juggle five balls at the same time, breathe fire and make animals out of balloons 🙂
---
High School Sociology Teacher: Ms. Lina Lopez
---
Secondary School Spanish Teacher: Mr. Miguel Alpirez

Miguel was born and raised in Panajachel and graduated as primary teacher from the "Escuela Normal Privada de Sololá" in 2013. The same year he started working at various educational institutions throughout the Sololá department, teaching children from the age of six, to adults at a night school. He also studied as a teacher for Secondary Education specializing in social sciences and pedagogy and currently is attending his last year to get a degree in Educational Administration.
Here at AMA he is in charge of the Communication, Language and Literature course teaching the 5th to 12th grade. He enjoys his work here educating students that "the more you read the more you know; and the more you know the further you will go".
In his spare time he enjoys spending time with his family, reading, dancing, running and surviving extreme adventures.
---
Secondary Social Studies and Language Arts: Ms. Louise Hulbert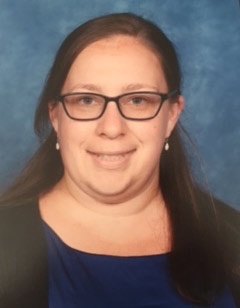 Coming to us from Australia, Louise joins the AMA team to teach Language Arts and Social Studies. She holds a Bachelor of Arts/ Bachelor of Education with a focus in the learning areas of English literature and History. She has worked in schools in rural and remote parts of New South Wales, Australia for almost 10 years. Having worked in these communities, Louise has enjoyed the opportunity to meet some amazing young people and broaden her teaching expertise.
However, with the spirit of travel and new experiences calling, Louise is excited to join the AMA team for the 2017-2018 school year.
---
Primary Language Arts/Social Studies/ESL Teacher: Mr. Conner Pullen
While entering his first year at AMA, Conner has lived in Panajachel since January 2015. Prior to joining the AMA team, he worked as a fourth grade teacher at LIFE school, and as an ESL teacher for Starfish Education in different offices around the Lake Atitlán area. Originally from Denver, Colorado, he graduated in December 2014 with a B.A. in Latin American Studies from Colorado State University and also acquired a TEFL certification. Conner is very passionate about education, especially in the areas of Social Studies and language arts. Outside of the classroom, he enjoys many outdoor activities such as hiking and snowboarding (when he gets the chance), and is also an avid live music fan. Conner is very excited and thankful for the opportunity to be a part the AMA community for the 2018-2019 school year!
---
Primary Math and Science Teacher: Ms. Carrie Klemencic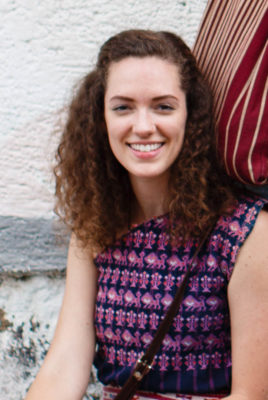 My name is Carrie Klemencic, and I'm from Lawrence, Kansas. I completed a Bachelors of Arts in Psychology and Spanish from Emory University. Through my studies of perception and memory, I became fascinated with learning modality and the importance of addressing different learning styles. During my college summers, I worked as a counselor for an English language immersion camp in Tokyo, Japan. I developed lesson plans featuring hands-on learning activities that targeted English language learning for students ages 8-12.
I came to Panajachel a year ago to work for Mayan Families as the Communications Manager. In my career in Communications, I have most enjoyed
 training new employees, mentoring students, and promoting cross-departmental training.
 I look forward to returning to education and I'm thrilled to teach at AMA!
In addition to science and traveling, I enjoy 
photography
, drawing, painting, and volleyball.
---
2nd Grade Primary Teacher: Ms. Andreina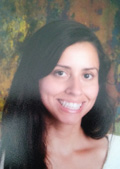 Hello! My name is Andreina. I grew up in the bay area in California. I will be teaching second grade this year and I'm very excited to get to know everyone. I have been teaching for more than five years. I have taught in Spanish Immersion programs, English Immersion programs, summer camps, daycares, Vacation Bible School, afterschool care and more! Teaching children is one of my passions in life and what makes me happy 🙂 I also love nature and the outdoors, going to the beach, swimming and going to church. I will do my best for your child to learn the most that he or she can and to make this an awesome year!
---
1st Grade Teacher: Ms. Alicia Serapiglia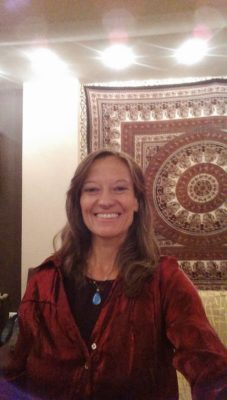 I have been teaching children of all ages since 1989. I grew up in Buffalo New York. I received two Bachelor of Science degrees, from Buffalo State University in New York, in Elementary Education and in Learning and Behavioral Disorders.
I've lived in Los Angeles, California and Austin, Texas. I worked for 20 years with children with special needs, ranging from blind, deaf-blind, autistic, behaviorally challenged, dyslexic and various learning disabilities. While teaching in Texas, at a bilingual school, I became interested in working with ESL students abroad.
I worked for three years teaching third graders at an international school in Kazakhstan. I love to share ideas with other teachers and also love nature, animals, hiking, swimming, board games, movies, biking, reading, music and art.
---
Pre-Kindergarten/Kindergarten Teacher: Ms. Catherine

Catherine comes from Asheville, North Carolina, where she graduated from University with a degree in International Relations and Latin American History. Through the years, she has worked as a preK and Kindergarten teacher at an experiential learning center, an AmeriCorp- Project Power academic enrichment specialist, substitute teacher, and as a competitive gymnastics coach. Catherine was first brought to Guatemala and Lake Atitlan when she traveled through Central America after University with the intention of broadening her understanding of the region in which she studied. Her love for the culture and heritage of the region, as well as the stunning natural landscape brought her back two years later with the hope to pursue work with the Youth in the Atitlan region.
Cat encourages creativity and individuality in her classroom. She believes allowing child-initiated learning is a fundamental part to early child development, and is the most vital part to nurturing children's abilities. Learning to love school and love learning is the foundation of a child's future in school, so creating a fun and safe space for a child to learn is the backbone of her classroom.
Cat loves to spend time outdoors exploring and adventuring through everything nature has to offer. She has a passion for the mountains, enjoying rock-climbing, hiking, running, yoga-ing, or contemplating whether or not the lake is too cold to swim. When not outside, you can most likely find her buried in a book and sipping coffee.
---
Elementary Assistant Teacher: Ms. Esthela Gomez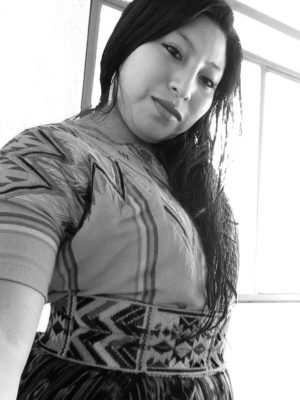 Esthela Gomez is a Native Panajachelense Teacher that has worked at AMA for 10 years. For 10 years she has been working with kindergarten. She has a lot of experience working with our younger students.
Esthela speaks Kaqchiquel, Spanish and English. She likes teaching and sharing with students.
Esthela teaches English for beginners and also teaches Kaqchikel from 1st grade up to 9th grade, and has also worked at Tree of Life Foundation as a Sponsor Relation Coordinator for 6 years. She is currently studying at Universidad del Valle de Guatemala Altiplano. She is studying Profesorado en Ingles Media, and is in her 3rd year studying and loves learning and sharing what she knows.
In her free time she likes to go for walks and play with her kids.
---
Accounting Teacher: Mr. Nicolas Ramos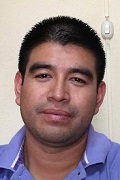 Nicolas is working to obtain a degree in public accounting and auditing at the University Mariano Gálvez de Guatemala, has taught accounting for the last 5 years at AMA  and provides professional accounting services to the school. His children Jasmin and Allan also attend at AMA.
---
Media Arts Project Teacher:  Ms. Diane Dreyfus, M.S. Arch.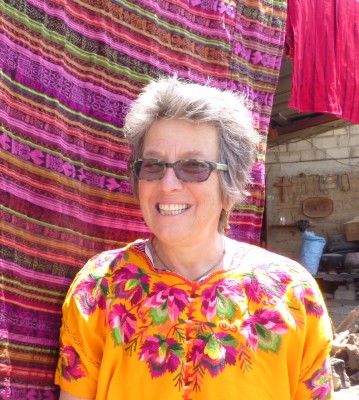 Diane holds a Masters in Urban Planning from Pratt Institute; undergraduate degrees in Interior Design from Fashion Institute and Anthropology and Classics from Hunter College.   After several decades as a consultant on Wall Street, she has been a volunteer since 9/11.  Her work in Guatemala includes consulting with NGOs on health, women's rights, education and commercial development. Clients include(d) Prosol , Oxlajuj B,atz, the Indigenous Mayor of Solola and The Integrative Health Project – NYC.
---
Sports and P. E. Teacher: Mr. Luis Fernando Giron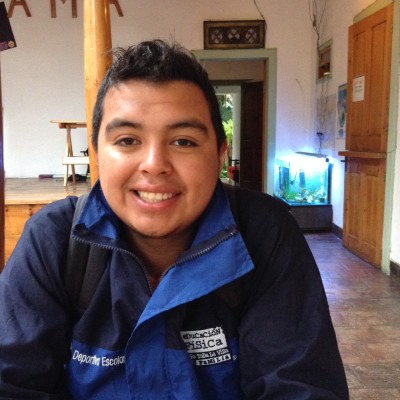 Luis was born in Sololá where he studied Physical Education, graduating in 2013.
He started his professional career in 2014, as a P.E. teacher at five educational institutions, including AMA.
In 2016 he decided to resume his academic career at the University Panamericana, studying Secondary Education in Pedagogy and Social Sciences. In 2017 Luis decided to change studies to Sports Management, at the Galileo University in Quetzaltenango. A two year study that, after graduating, will enable him to obtain leading positions at national sports institutions.
His hobby is basketball. He is an official basketball referee, and was invited to join the local Panajachel basketball Arbitration panel.
---
If you are interested in applying, take a look at Job Opportunities, also here or Contact Us
Our Students

AMA students in grades K-12 took the streets of Panajachel the day before Earth Day, to participate in a community wide March For Science. Students chanted while marching, demanding a cleaner community.
AMA Student Body
Pre-Kindergarten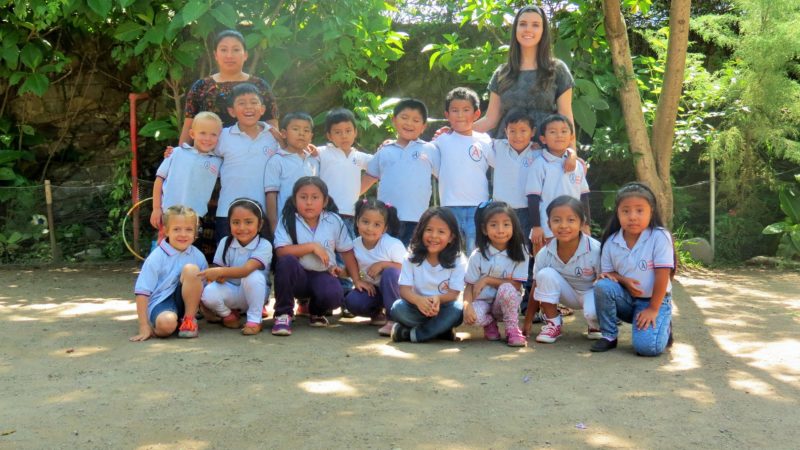 Kindergarten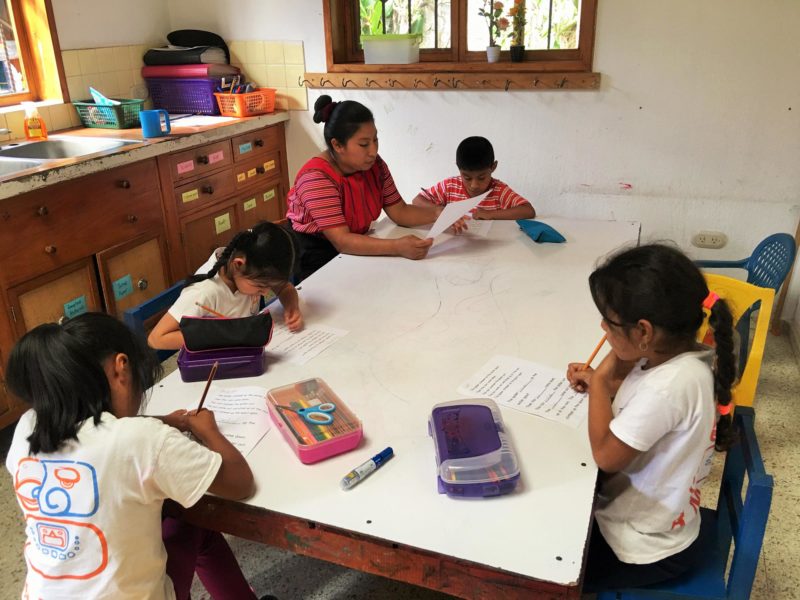 1st Grade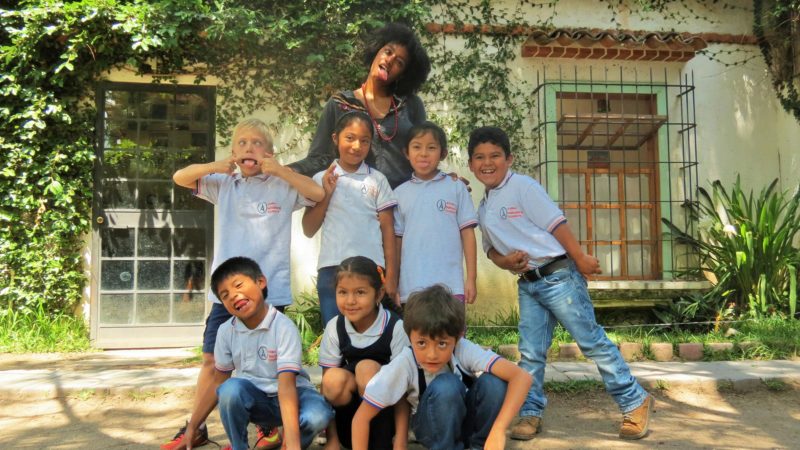 2nd Grade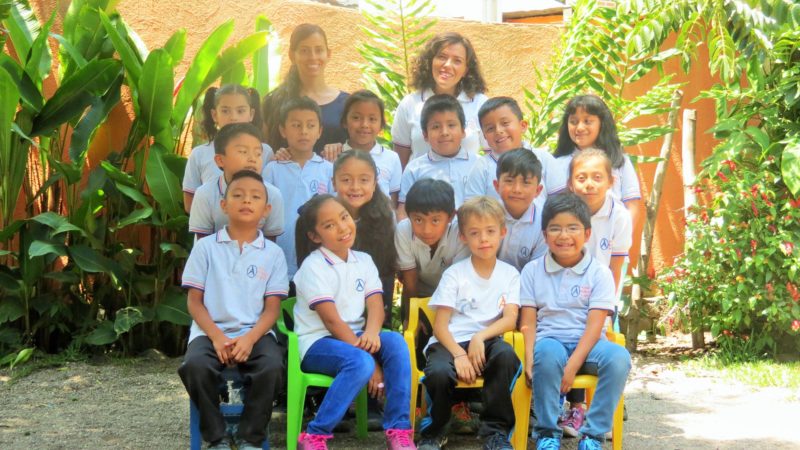 3rd-4th Grade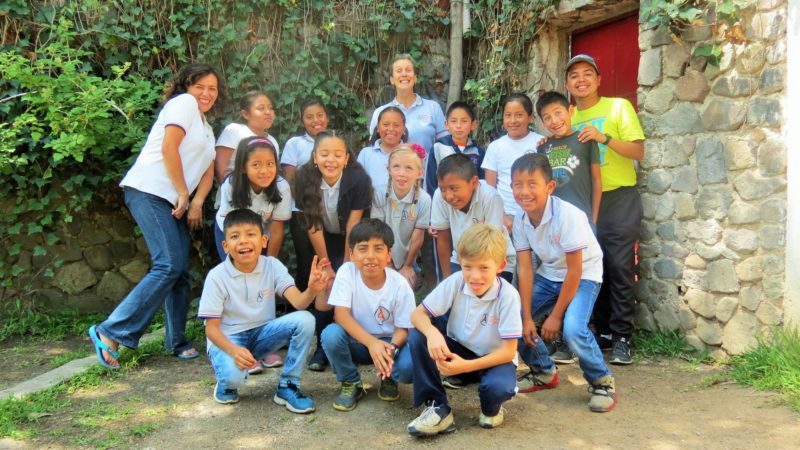 5th-6th Grade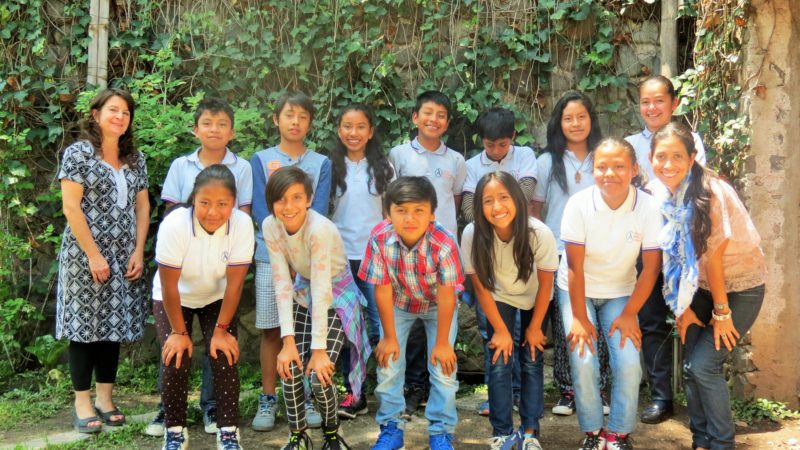 Secondary
Recent Graduates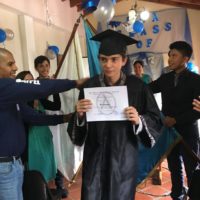 Antony Stern was 1 of 2 graduates of the 2017 Graduating Class at Colegio AMA. Antony is a musician. This spring Antony, through endless hard work and perseverance, he was admitted into Berklee College of Music in Boston. Antony has hopes to develop the sound of his country's national instrument, the marimba, into a creative modern fusion. We are thrilled to see where music takes Antony.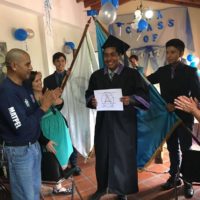 Oscar Barillas was 1 of 2 graduates of the 2017 Graduating Class at Colegio AMA. Oscar is known for his poetry and loves science. This fall, he will be taking his admissions exams to study medicine in Guatemala City. Through medicine, Oscar hopes to give back to others as they have given to him. We are so excited to see Oscar reach his goals.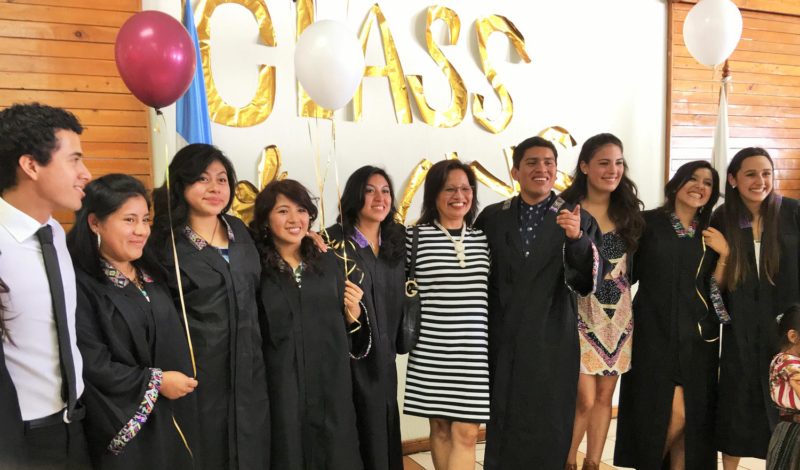 Colegio AMA Class of 2016 Graduates