AMA is staffed by qualified teachers from the United States and other English-speaking countries, as well as from Guatemala.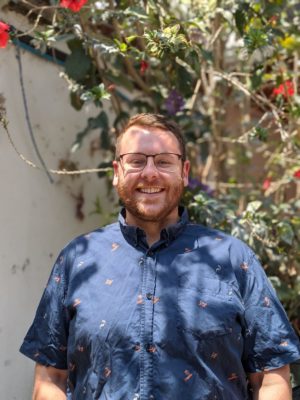 Academic Director, 5/6 Science: Conner Pullen
While entering his third year at AMA, Conner has lived in Panajachel since January 2015. Prior to joining the AMA team, he worked as a fourth grade teacher at LIFE school, and as an ESL teacher for Maia Impact in different offices around the Lake Atitlán area. Originally from Denver, Colorado, he graduated in December 2014 with a B.A. in Latin American Studies from Colorado State University and also acquired a TEFL certification. Conner is very passionate about education, especially in the areas of Social Studies and language arts. Outside of the classroom, he enjoys many outdoor activities such as hiking and snowboarding (when he gets the chance), and is also an avid live music fan. Conner is very excited and thankful for the opportunity to be a part the AMA community for the 2020-2021 school year!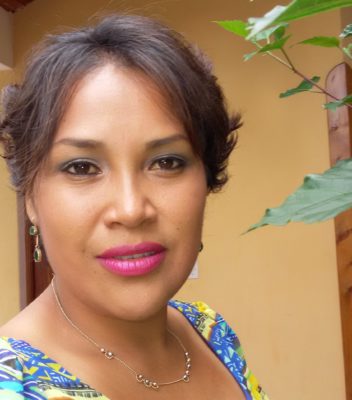 Technical Director: Lucia Xon​
Lucia holds an Educational Degree in Teaching and Administration from the Universidad Panamericana in Guatemala City and represents the school to the Ministerio de Educación Guatemalteco. Lucia was born in Panajachel and has been at AMA for 5 years; she also has two daughters and likes to swim and play basketball.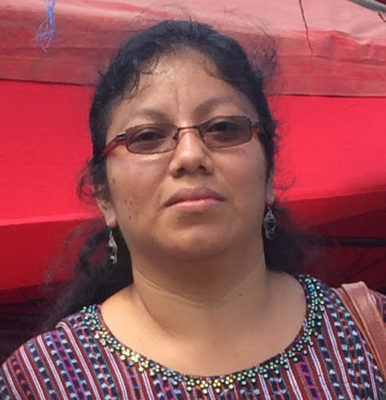 Secretary: Ana Patricia Quenun
Paty was born in Panajachel and has been with AMA for 3 years. Paty started working at AMA as a teacher's assistant. She studied to be a Bilingual Secretary. She loves to help students and teachers. Her children Jasmin and Allan also attend at AMA.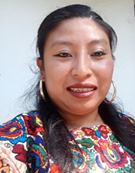 Kindergarten, Grade 1: Esthela Gomez
Esthela Gómez is a Panajachel native who has worked at AMA for 12 years. She's worked in kindergarten, and has experience working with our younger students. She teaches in the mother tongue Kaqchiquel with kindergarten through 9th grade. She also has experience teaching ESL to primary students
Esthela speaks the mother language Kaqchiquel, her second language is Spanish, her third language is English, and she also masters other maternal languages of the region. She is passionate about teaching and all her knowledge is shared with students and her experience in the languages she knows and masters!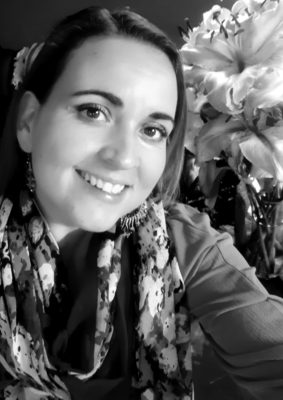 Grade 2: Alexandra Marmol
Alexandra is originally from Venezuela and grew up in the United States. She currently lives on the shores of the beautiful Lake Atitlán with her son. She enjoys life on the lake to the fullest. Her passion since childhood has been teaching. She graduated from CSUF in California. She has been teaching English in Guatemala since 2012. She has worked with different ages from Pre-primary to High School. Also, at Universidad del Valle de Guatemala where she teaches ESL to university students. Her experience, patience and dedication make her an excellent mentor. This is her second year at Atitlán Multicultural Academy, and she is very excited about the new adventure with her second graders. Her goal at AMA is to develop a love for learning in children to help them reach their highest intellectual, emotional, social, physical, artistic and creative potentials. Alexandra says that every day at school will be unique where students will think, learn, sing, laugh, play and enjoy!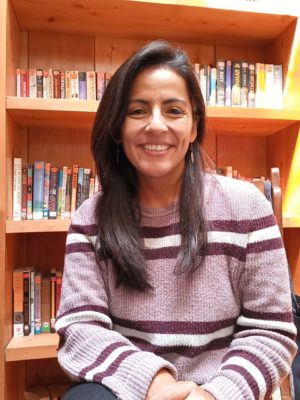 Adriana was born and raised in Guatemala City and graduated in 2013 with a B.A. in Clinical Nutrition from the Francisco Marroquin University. Adriana has worked as a nutrition and health consultant for various public and private organizations in Guatemala and most recently as a development and fundraising coordinator. She has vast experience working with health, nutrition and education interventions aimed at children and women living in extreme poverty. This is her first year as a teacher in AMA for our third-grade students, and her goal is to teach back at her alma mater in Guatemala city some day in the future. She has a black labrador named Nico, whom she enjoys taking for long walks in Panajachel and going swimming to the lake. She also likes to cook, listen to music and her favorite Guatemalan dish is "pepian".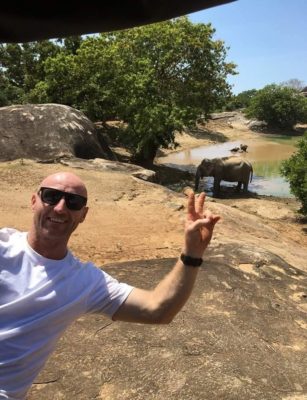 Ryan is originally from Perth, Western Australia.
He is an electrician by trade and also holds certificates in teaching English. Ryan has always loved traveling and has visited many countries throughout the world (currently 40 countries and over 200 cities). Most recently Ryan has been living in Chiapa de Corzo in Mexico where he has been teaching English in the classroom and online.
In his spare time Ryan is into his fitness. He loves participating in most sports and fitness activities. Ryan grew up racing motorsports such as motocross and off-road go-karts. In more recent years Ryan has completed 2 half ironman triathlons, a marathon and numerous half marathons.
Ryan is looking forward to moving to Panajachel and learning about the culture and the people.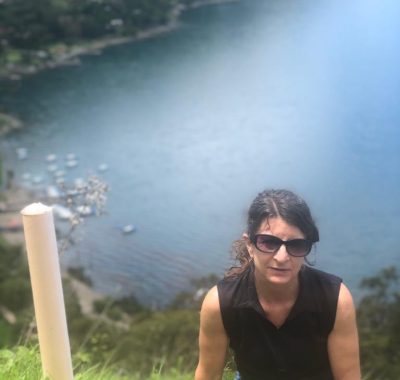 Susie has lived and worked in Panajachel since September 2009 and is a resident of Guatemala. During that time, she has worked for various NGOs as well as teaching English for the past six years. Susie originally fell in love with Guatemala during her two-year service as a Peace Corps Volunteer.
Born and raised in Munster, Indiana, she received a BES in Biology from St. Cloud State University, in Minnesota and an M.A. in Dispute Resolution from Montclair State University, in New Jersey. She is also a certified TEFL instructed. Her first two students are currently studying at AMA at the top of their respective classes.
When Susie is not working, she enjoys running, biking, hiking, kayaking and working in her garden. She is very excited about joining the AMA team and hopes to make a positive impact on the lives of her students.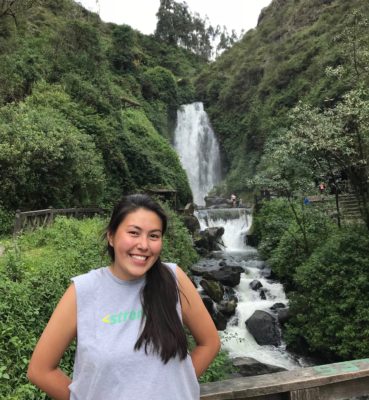 5-9 Social Studies, 5/6 ELA: Cynthia Melendez
Though born and raised in Guatemala City for almost 13 years, Cynthia spent the latter part of her life residing in San Jose, California with her mom and sister. She attended Colgate University in upstate New York, and graduated as part of the class of 2019 with a Bachelor's in Educational Studies and Latin American Studies. Post graduation, she spent a year in Colombia working as a Fulbright English teaching assistant at the University of Cordoba in Monteria, and recently obtained a TEFL certification. Cynthia's favorite activities include dancing, playing volleyball, traveling, reading and writing (especially poetry!). She is excited to be returning to her beloved patria to join AMA's community of dedicated teachers and students, and to further her passion for education.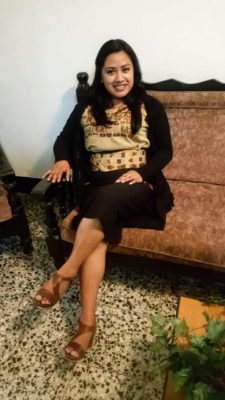 1&3 Spanish, Kaqchikel, Art: Yoselin Mendoza
My name is: Yoselin Roxana Mendoza Cuy, I am 25 years old, graduated from the university with the title of second teaching teacher in pedagogy and social sciences. I also have the closure of pensum of a degree in pedagogy and educational administration. I served as a Volunteer Firefighter from 2014 to 2018, worked at a foundation from 2016 to 2018 helping children with learning disabilities and I was also reinforcing elementary and secondary students with Spanish and math courses. Start working at AMA School at the end of 2018 teaching Spanish, Kaqchikel and Art.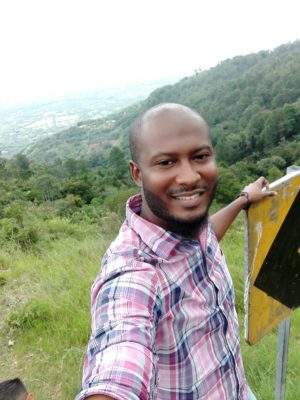 5-11 Math: Everette Johnson
Everette is from the beautiful island of Jamaica where he grew up with his three younger brothers. He is completing his studies in Science Education with a double major in Biology and Chemistry. Everette spent three years teaching in Honduras. He enjoys traveling, drawing, reading and learning new languages. His favorite sport is track & field. He is excited about the 2020-2021 school year at AMA.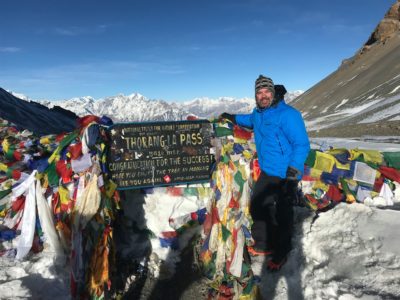 7-11 ELA, 10/11 Social studies: Cyril Mychalejko
Cyril is originally from Philadelphia, PA, but has been living abroad for several years. Before arriving in Guatemala, he served as Head of Secondary at Dohuk British International School in Kurdistan, Iraq, where he taught English and Development Studies. He also previously taught at a private school in Florida where he helped international students prepare for their TOEFL exams for college. Prior to teaching, Cyril worked as a journalist and editor for over 12 years. He has a Bachelor of Liberal Arts from The Evergreen State College and a Trinity CertTESOL. When not in the classroom you will likely find Cyril hiking or climbing a mountain.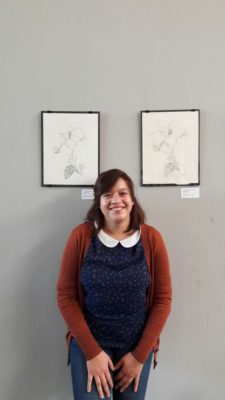 7-11 Science: Lucia Lopez Ruano
Lucía López Ruano grew up in Guatemala City and completed a degree in Hydrobiological Resources. She is a Preschool Teacher and Aquaculture Technician graduated from the University of San Carlos of Guatemala.
Currently, she is working on a native fish research project making a children's book with all the collected information and is also the science teacher for grades 7-12 at AMA.
She is passionate about aquatic organisms, especially freshwater fish, she likes swimming, drawing, science and she would like education in Guatemala to be better and more equitable, that is why she wants to start contributing to this change in AMA.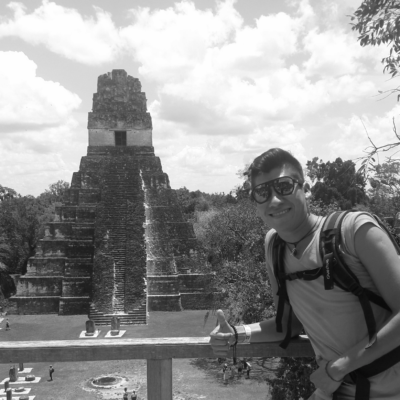 4-11 Spanish: Miguel Alpirez
Miguel was born and raised in Panajachel, graduating as an elementary school teacher at the Sololá Private Normal School in 2003. The same year he began working at several educational institutions throughout the Sololá department, teaching children from the age of six to adults in a night school. He has 16 year's experience as a teacher and 5 years at AMA, has studies as a professor of Secondary Education specializing in Social Sciences and Pedagogy, closed pennsum of Bachelor's Degree in Educational Administration and Pedagogy.
Here at AMA, he is in charge of the Communication, Language and Literature course that teaches from 4th to 12th grade. He enjoys his work here educating students that "the more you read, the more you know; and the more he knows, the further he go" he considers a people studying to be less deceived.
In his free time he loves spending time with his family, reading, dancing, running and surviving extreme adventures.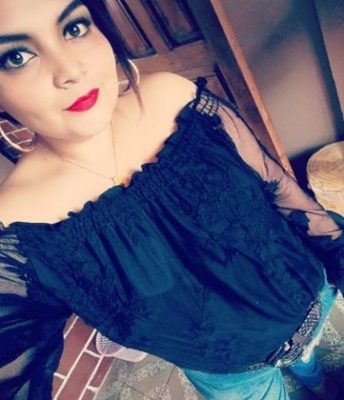 Grade 2 Spanish, Project Management, Entrepreneurship: Lourdes Lima
Hello!!! I am Lourdes Rocio Lima Juárez, I was born in Panajachel on February 28, 1990, I am Guatemalan, I have a profession of urban primary education teacher, later I was able to graduate from the University of Bachelor of Psychology.
I consider myself a responsible, supportive, humble and very professional person in what I am required to do in all areas, but above all to be able to achieve a good teaching-learning process.
My goal, personally and professionally, is to be able to finish my master's degree in Mental Health and be able to do educational projects focused on children and adolescence in our municipality of Panajachel.

Accounting Teacher: Mr. Nicolas Ramos
Nicolas is working to obtain a degree in public accounting and auditing at the University Mariano Gálvez de Guatemala, has taught accounting for the last 5 years at AMA  and provides professional accounting services to the school. His children Jasmin and Allan also attend at AMA.