AMA is staffed by qualified teachers from the United States and other English-speaking countries, as well as from Guatemala.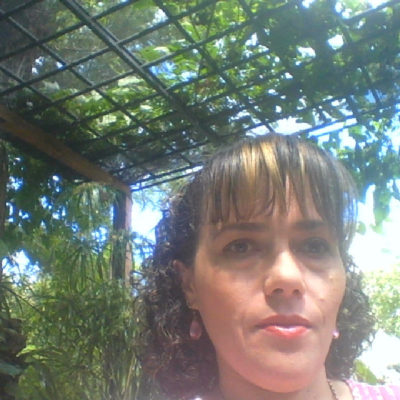 Academic Director: Ms. Jessica
Jessica was born and raised in Guatemala. She is the proud owner of a successful restaurant in Panajachel. She has Bachelor's degrees in Science Education and English.
Jessica comes to us with a wide range of experience and a total of 20 years working in both elementary and high school. She has worked teaching Math, Science and English. She has worked as a teacher in AMA for 5 years. This is her first year as a director.
She has two beautiful children that she loves to see developing into well-balanced human beings. She also likes to cook, travel and learn about nature.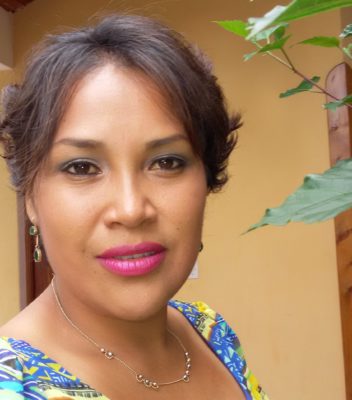 Technical Director: Ms. Lucia Xon​
Lucia holds an Educational Degree in Teaching and Administration from the Universidad Panamericana in Guatemala City and represents the school to the Ministerio de Educación Guatemalteco. Lucia was born in Panajachel and has been at AMA for 5 years; she also has two daughters and likes to swim and play basketball.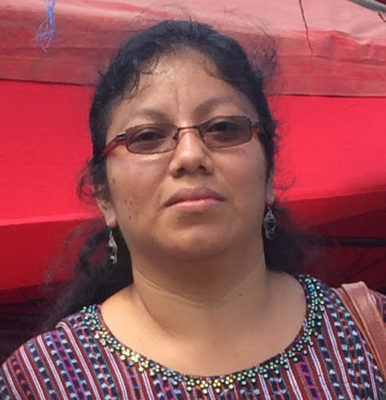 Secretary: Ms. Ana Patricia Quenun
Paty was born in Panajachel and has been with AMA for 3 years. Paty started working at AMA as a teacher's assistant. She studied to be a Bilingual Secretary. She loves to help students and teachers. Her children Jasmin and Allan also attend at AMA.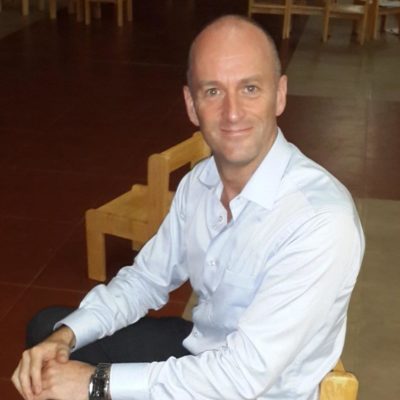 Secondary Science Teacher: Mr. Carl Piaf
Carl is a British born certified international teacher and experienced school director based out of Sweden in northern Europe. He has a BSc in Cell Biology and Immunology, a MSc in Cognitive Science (Psychology), studied at doctoral level in Computer Science and has a PGCE (post graduate certificate in Education). He has been a science and psychology teacher in many different countries: UK, Sweden, the Philippines, India and Guatemala. Carl has also been a school director and assistant director for a number of schools in Sweden and India. He has worked and volunteered in education development in Guatemala for the past few years, with a period at a residential school in the jungle of Guatemala near Rio Dulce.
Carl also has professional experience as an actor, musician and entertainer, but these days spends more time researching education and the psychology of learning than he does juggling, playing guitar and singing. He also knows a little bit of magic, can juggle five balls at the same time, breathe fire and make animals out of balloons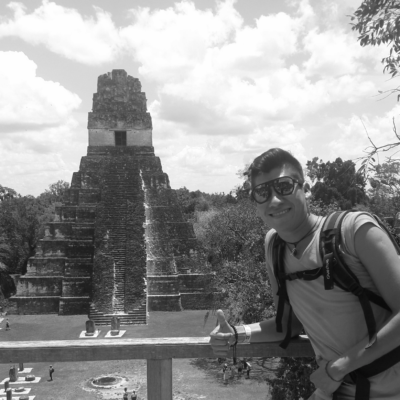 Secondary Spanish Teacher: Mr. Miguel Alpirez

Miguel was born and raised in Panajachel and graduated as primary teacher from the "Escuela Normal Privada de Sololá" in 2003. The same year he started working at various educational institutions throughout the Sololá department, teaching children from the age of six, to adults at a night school. He also studied as a teacher for Secondary Education specializing in social sciences and pedagogy and currently is attending his last year to get a degree in Educational Administration.
Here at AMA he is in charge of the Communication, Language and Literature course teaching the 5th to 12th grade. He enjoys his work here educating students that "the more you read the more you know; and the more you know the further you will go".
In his spare time he enjoys spending time with his family, reading, dancing, running and surviving extreme adventures.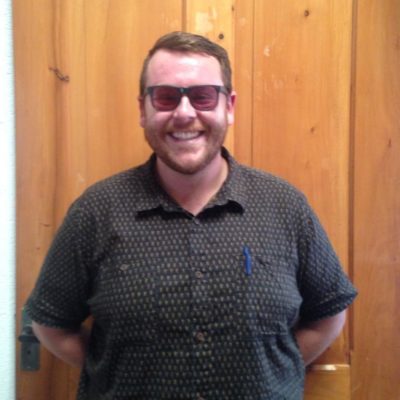 Primary Language Arts & Social Studies Teacher: Mr. Conner Pullen

While entering his first year at AMA, Conner has lived in Panajachel since January 2015. Prior to joining the AMA team, he worked as a fourth grade teacher at LIFE school, and as an ESL teacher for Starfish Education in different offices around the Lake Atitlán area. Originally from Denver, Colorado, he graduated in December 2014 with a B.A. in Latin American Studies from Colorado State University and also acquired a TEFL certification. Conner is very passionate about education, especially in the areas of Social Studies and language arts. Outside of the classroom, he enjoys many outdoor activities such as hiking and snowboarding (when he gets the chance), and is also an avid live music fan. Conner is very excited and thankful for the opportunity to be a part the AMA community for the 2018-2019 school year!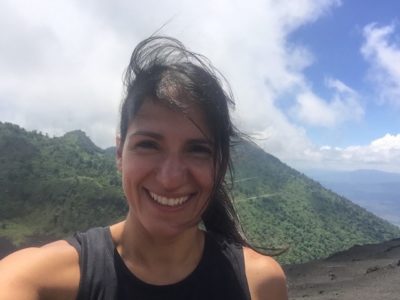 Primary Math and Science Teacher: Ms. Alba Marisol Barrientos Arreaga
Alba grew up in Guatemala City, and 2 year ago decided to move to Panajachel. She has always known education is a very important part of live, and fall in love about being a teacher 3 years ago.
She studied Social Work and has a degree in International Relations and Diplomacy. Always passionate for helping others, she has volunteered  in different schools, orphanages, and NGO´s,  and also loves nature.
You can find her hiking, biking, and running on the mountains of Guatemala during her free time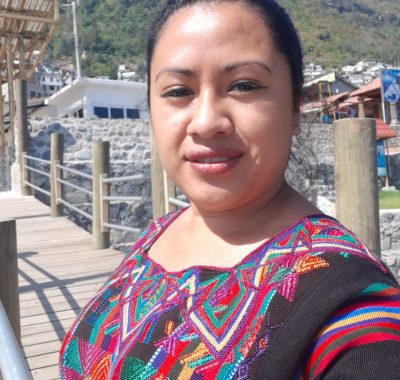 Primary Spanish Teacher: Ms. Yoselin Mendoza
Yoselin is a Native Solola Teacher.  Spanish is her first language, Kaqchikel is her second language. She enjoys practicing basket ball and singing.
She went to school at the Universidad Panamericana and studied to become an Secundary School Teacher. This year she will be teaching at AMA students from Kinder to fourth grade, in the areas of Spanish, Kaqchikel and Art. She is really looking forward to the adventures that this year will bring.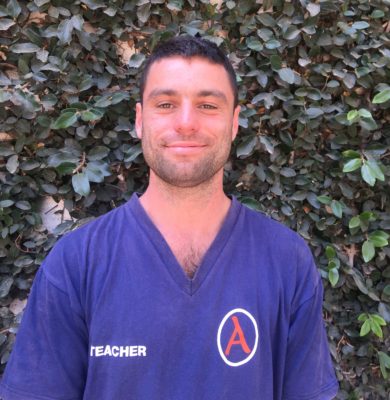 3rd Grade Primary Teacher: Mr. Patrick Turpin
Patrick comes from Quebec, Canada, where he graduated with a degree in Specialized Education. Through the years, he has worked with people with schizophrenia, anxiety, personality disorders and learning disabilities. Now he has been living in Panajachel for three years. It is his second year teaching the third graders in AMA. He is also the specialized educator for seven AMA students who have behavior issues. French is his native language and he teaches it as an extracurricular class in AMA.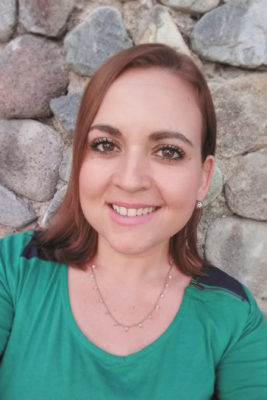 Kindergarten & 1st Grade Teacher: Ms. Alexandra Marmol
Alexandra is originally from Venezuela and grew up in the United States. She currently lives on the shores of the beautiful Lake Atitlán with her son. She enjoys life on the Lake to the fullest. Her passion since childhood has been teaching. She graduated from CSUF in California.
She has been teaching English in Guatemala since 2012. She has worked with different ages from Pre-primary to High School. Also at university level in Universidad del Valle. Her experience, patience and dedication make her an excellent mentor.
Her goal at Atitlán Multicultural Academy is to develop a love for learning in children. This year she is lucky to share her knowledge with Kindergarten and 1st grade. Alexandra says that every day at school will be unique where students will think, learn, sing, laugh, play and enjoy!
Elementary Assistant Teacher: Ms. Esthela Gomez
Esthela Gomez is a Native Panajachelense Teacher that has worked at AMA for 10 years. For 10 years she has been working with kindergarten. She has a lot of experience working with our younger students.
Esthela speaks Kaqchiquel, Spanish and English. She likes teaching and sharing with students.
Esthela teaches English for beginners and also teaches Kaqchikel from 1st grade up to 9th grade, and has also worked at Tree of Life Foundation as a Sponsor Relation Coordinator for 6 years. She is currently studying at Universidad del Valle de Guatemala Altiplano. She is studying Profesorado en Ingles Media, and is in her 3rd year studying and loves learning and sharing what she knows.
In her free time she likes to go for walks and play with her kids.

Accounting Teacher: Mr. Nicolas Ramos
Nicolas is working to obtain a degree in public accounting and auditing at the University Mariano Gálvez de Guatemala, has taught accounting for the last 5 years at AMA  and provides professional accounting services to the school. His children Jasmin and Allan also attend at AMA.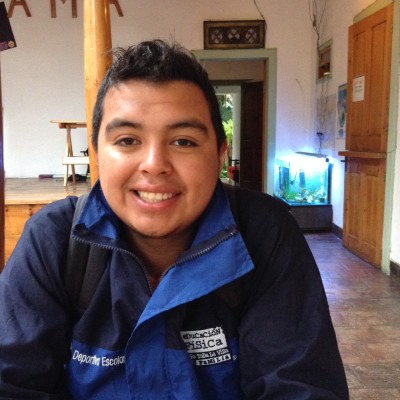 Sports and P. E. Teacher: Mr. Luis Fernando Giron
Luis was born in Sololá where he studied Physical Education, graduating in 2013.
He started his professional career in 2014, as a P.E. teacher at five educational institutions, including AMA.
In 2016 he decided to resume his academic career at the University Panamericana, studying Secondary Education in Pedagogy and Social Sciences. In 2017 Luis decided to change studies to Sports Management, at the Galileo University in Quetzaltenango. A two year study that, after graduating, will enable him to obtain leading positions at national sports institutions.
His hobby is basketball. He is an official basketball referee, and was invited to join the local Panajachel basketball Arbitration panel.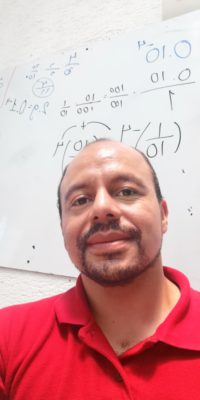 Math Teacher: Aaron Salguero
Aaron Salguero is a Guatemalan mathematics teacher who graduated from Universidad del Valle de Guatemala. He will present his thesis next year to achieve a degree in Education from the same University. He is 34 years old and the father of a gorgeous girl named Mia.

He has been teaching since 2010 and has taught English in the access program of Universidad del Valle, Technology and Informatics at Universidad Galileo, and nowadays he is giving consultancy services to a public junior high school teaching science, math, and English.


He is very excited to be part of AMA  and has set high expectations for his students this year. He likes to say that it is okay to make mistakes, especially in math, where there is not only one way to get the result.