AMA is staffed by qualified teachers from the United States and other English-speaking countries, as well as from Guatemala.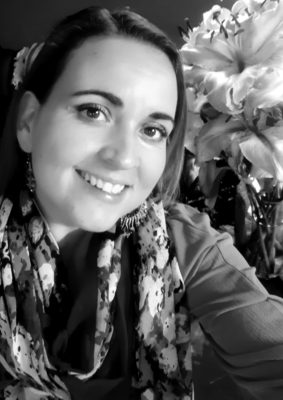 Academic Director: Alexandra Marmol
Alexandra is originally from Venezuela and grew up in the United States. She currently lives on the shores of the beautiful Lake Atitlán with her son. She enjoys life on the lake to the fullest. Her passion since childhood has been teaching. She graduated from CSUF in California. She has been teaching English in Guatemala since 2012. She has worked with different ages from Kinder to High School. Also at Universidad del Valle de Guatemala where sheteaches ESL to university students. Her experience, patience and dedication make her an excellent mentor. This is her third year at Atitlán Multicultural Academy, and she is very excited about the new adventure as the academic director. Her goal for the 2021-2022 school year is to develop a love for learning in all children, help them reach their highest intellectual, emotional, social, physical, artistic and creative potentials. Alexandra says that every day at school will be unique where students will think, learn, laugh and enjoy.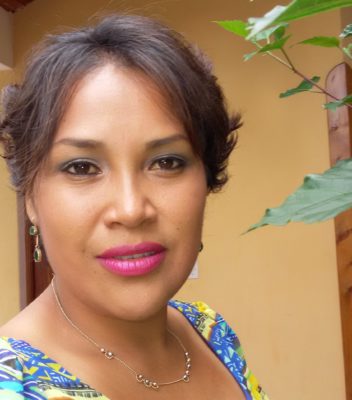 Technical Director: Lucia Xon​
Lucia holds an Educational Degree in Teaching and Administration from the Universidad Panamericana in Guatemala City and represents the school to the Ministerio de Educación Guatemalteco. Lucia was born in Panajachel and has been at AMA for 5 years; she also has two daughters and likes to swim and play basketball.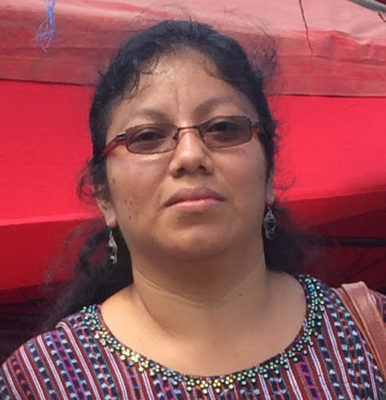 Secretary: Ana Patricia Quenun
Paty was born in Panajachel and has been with AMA for 5 years. Paty started working at AMA as a teacher's assistant. She studied to be a Bilingual Secretary. She loves to help students and teachers. Her children Jasmin and Allan also attend at AMA.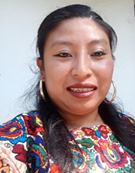 Kindergarten, Grade 1: Esthela Gomez
Esthela Gómez is a Panajachel native who has worked at AMA for 12 years. She's worked in kindergarten, and has experience working with our younger students. She teaches in the mother tongue Kaqchiquel with kindergarten through 9th grade. She also has experience teaching ESL to primary students
Esthela speaks the mother language Kaqchiquel, her second language is Spanish, her third language is English, and she also masters other maternal languages of the region. She is passionate about teaching and all her knowledge is shared with students and her experience in the languages she knows and masters!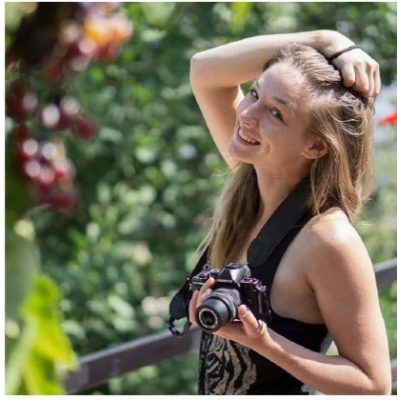 Grade 3: Gergana Krasteva
Gergana is originally from Bulgaria and grew up in  Spain, where she studied Humanities. She has been in love with Lake Atitlan since 2018, the year in which she collaborated with educational and ESL projects around the lake.  This will be her first year in AMA. as a 3rd grade teacher and she is really excited to meet and support the students during this school year. She always tries to convey her students trough games and books. She loves to write and tell stories, to accompany students to develop and share their potential. her students are her greatest teacher and she learns them every day.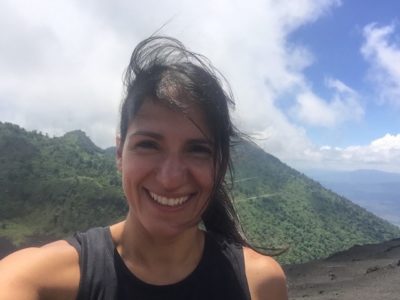 Alba joined to school 2 years ago, and this year she will be a math a science teacher for 4th and 5th. Alba grew up in Guatemala City, and four years ago decided to move to Panajachel. She has always known education is a very important part of life, and fall in love about being a teacher five years ago. She studied Social Work and has a degree in International Relations and Diplomacy. 
Always passionate for helping others, she has volunteered in different schools, orphanages, and NGO's, and she also loves nature. You can find her hiking, biking, and running on the mountains of Guatemala during her free time.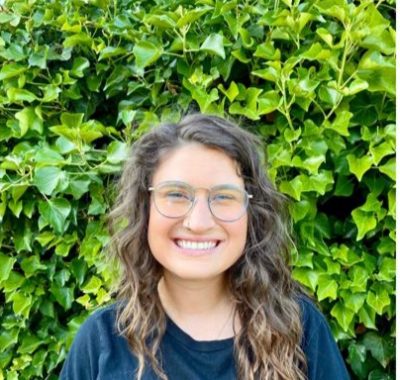 Angela is originally from the state of Montana in the US. She studied psychology and Hispanic studies at Montana State University and has a master's degree in school and mental health counseling from the University of Pennsylvania. She has experience teaching English, working in education, and working in various nonprofits supporting women and children to access education and housing.
While not at work, she enjoys traveling, spending time at the lake, and reading!
Spanish K - Grade 5: Gleysis Matheu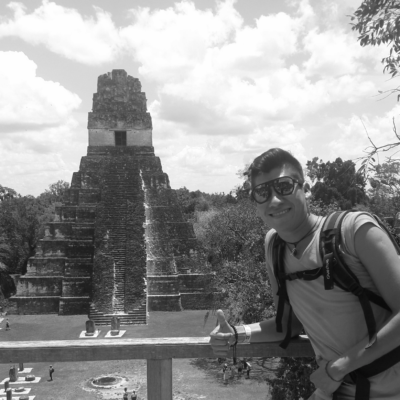 Spanish Grade 6 - 12: Miguel Alpirez
Miguel was born and raised in Panajachel, graduating as an elementary school teacher at the Sololá Private Normal School in 2003. The same year he began working at several educational institutions throughout the Sololá department, teaching children from the age of six to adults in a night school. He has 16 year's experience as a teacher and 5 years at AMA, has studies as a professor of Secondary Education specializing in Social Sciences and Pedagogy, closed pennsum of Bachelor's Degree in Educational Administration and Pedagogy.
Here at AMA, he is in charge of the Communication, Language and Literature course that teaches from 4th to 12th grade. He enjoys his work here educating students that "the more you read, the more you know; and the more he knows, the further he go" he considers a people studying to be less deceived.
In his free time he loves spending time with his family, reading, dancing, running and surviving extreme adventures..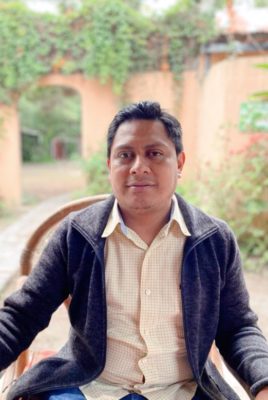 Math Grade 6 - 12: Miguel Ajtzip
Miguel is originally from Santiago Atitlán, has more than 11 years of experience in teaching and has worked in several educational institutions, with elementary school children and middle-level youth. He is a High School Teacher and has the closing approval of the Bachelor of Education. In the 2021-2022 school year, he will be teaching math in grades 6-12. He considers that education is a fundamental part of the growth of children and young people, and their accompaniment must be responsible, but above all dynamic. His free time is divided between music, reading and photography.
Social Studies Grade 6 - 12: Conner Pullen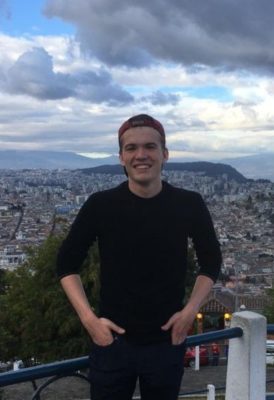 Science Grade 6 - 12: Liam Lewis

Though born and raised in Eastern Canada, Liam Lewis has been educated in Argentina, Ecuador, and the USA. He attended the College of the Holy Cross in Worcester, MA and graduated with a major in Chemistry, and completed the pre-medical courses. 
He is interested in learning new ways of fun like dancing, theatre, and filmmaking. Currently, he enjoys reading, hiking, and camping. He is excited to be joining the AMA community and looks forward to finding creative ways to teach science.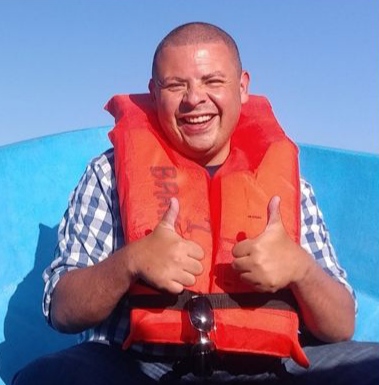 English Grade 6 - 12: Miguel Lua

My name is Miguel Lua-Reyes. I am 27 years old and I am super excited to serve the students of Atitlán Multicultural Academy. I was born and raised in Merced, California. I am a proud graduate of Merced College where I received my Associate of Arts degrees in History and Social and Behavioral Science and a graduate of Stanislaus State where I received my Bachelor of Arts degree in History.
Professionally, I have close to a decade of experience working in college preparation and readiness efforts in the state of California. I have worked as a College Advisor, Admissions Counselor and Early Assessment Program Coordinator for several state programs and California State Universities. I also had the opportunity to serve in the United States Peace Corps. I served in Guatemala as a Youth in Development Coordinator and worked with the communities in Santa Catarina Palopó and San Antonio Palopó. This upcoming school year I will be teaching 6-12 grade Enlish Language Arts.

In my free time I enjoy traveling, running, reading, meeting new people, and hanging out with friends. I am extremely excited to return to Guatemala. I look forward to meeting everyone, learning more about Guatemalan history/ history of Lago Atitlán, and learning Kaqchikel.
EFL & Art Grade 6 - 12: Gracia Escobar


Accountant: Nicolas Ramos
Nicolas  graduated from the University Mariano Gálvez de Guatemala, he provides professional accounting services to the school. His children Jasmin and Allan also attend at AMA.