AMA is staffed by qualified teachers from the United States and other English-speaking countries, as well as from Guatemala.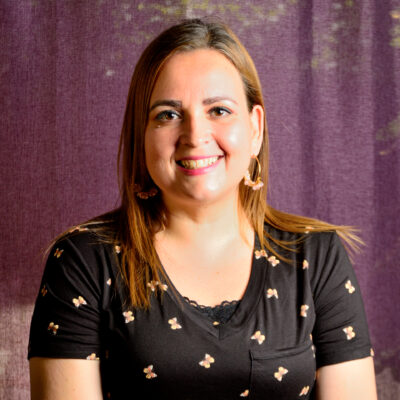 Academic Director: Alexandra Marmol
Alexandra is originally from Venezuela and grew up in the United States. She currently lives on the shores of the beautiful Lake Atitlán with her son. She enjoys life on the lake to the fullest. Her passion since childhood has been teaching. She graduated from CSUF in California. She has been teaching English in Guatemala since 2012. She has worked with different ages from Kinder to High School. Also at Universidad del Valle de Guatemala where sheteaches ESL to university students. Her experience, patience and dedication make her an excellent mentor. This is her fourth year at Atitlán Multicultural Academy, and she is very excited about the new adventure as the academic director. Her goal for the 2022-2023 school year is to develop a love for learning in all children, help them reach their highest intellectual, emotional, social, physical, artistic and creative potentials. Alexandra says that every day at school will be unique where students will think, learn, laugh and enjoy.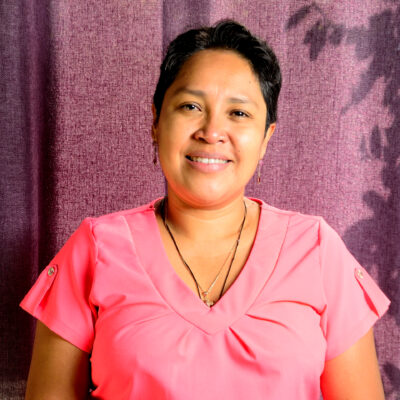 Technical Director: Lucia Xon​
Lucia holds an Educational Degree in Teaching and Administration from the Universidad Panamericana in Guatemala City and represents the school to the Ministerio de Educación Guatemalteco. Lucia was born in Panajachel and has been at AMA for 5 years; she also has two daughters and likes to swim and play basketball.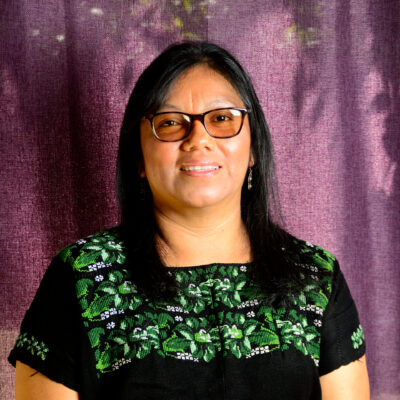 Secretary: Ana Patricia Quenun
Paty was born in Panajachel and has been with AMA for 5 years. Paty started working at AMA as a teacher's assistant. She studied to be a Bilingual Secretary. She loves to help students and teachers. Her children Jasmin and Allan also attend at AMA.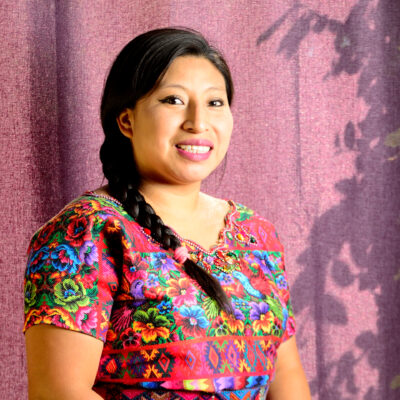 Kindergarten, Grade 1: Esthela Gomez
Esthela Gómez is a Panajachel native who has worked at AMA for 12 years. She's worked in kindergarten, and has experience working with our younger students. She teaches in the mother tongue Kaqchiquel with kindergarten through 9th grade. She also has experience teaching ESL to primary students
Esthela speaks the mother language Kaqchiquel, her second language is Spanish, her third language is English, and she also masters other maternal languages of the region. She is passionate about teaching and all her knowledge is shared with students and her experience in the languages she knows and masters!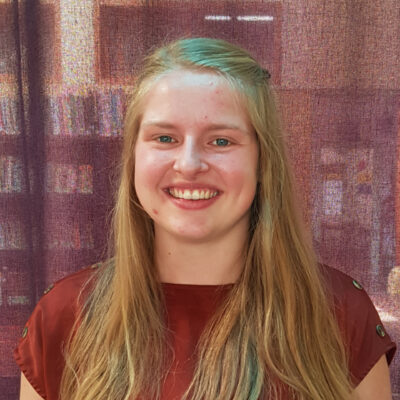 Claudia de Jong is originally from the Netherlands, but she decided to go back to Guatemala in December 2021 to start teaching English at a primary school. She was in Guatemala in 2020 for her Bachelor investigation and thesis but had to go back to the Netherlands because of the pandemic. She graduated from Utrecht University in Cultural Anthropology. Her mother tongue is Dutch, she is fluent in English and Spanish and can speak some French and German. Having lots of experiences in language learning, she decided to follow her passion to start teaching languages to children. She has worked in Panajachel at a primary school teaching English to kindergarten until 6th grade. After a year of teaching at that school, it was time for a new adventure and challenge of being a third grade teacher at AMA. 
Claudia is a passionate, enthusiastic teacher who is striving for the goals she creates for herself and for others, since "anything is possible as long as you take the right actions, follow through and have fun." Her goal for this year is to take the children on a learning journey of the different subjects that they will work on. It will be a year full of learning, creativity sharing experiences and growth!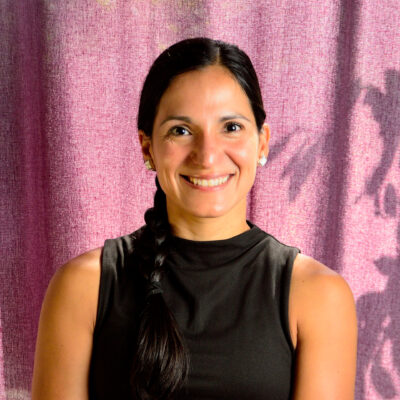 4th & 5th Grade Science & Math: Alba Barrientos
Alba joined to school 4 years ago, and this year she will be a math a science teacher for 4th and 5th. Alba grew up in Guatemala City, and four years ago decided to move to Panajachel. She has always known education is a very important part of life, and fall in love about being a teacher five years ago. She studied Social Work and has a degree in International Relations and Diplomacy. 
Always passionate for helping others, she has volunteered in different schools, orphanages, and NGO's, and she also loves nature. You can find her hiking, biking, and running on the mountains of Guatemala during her free time.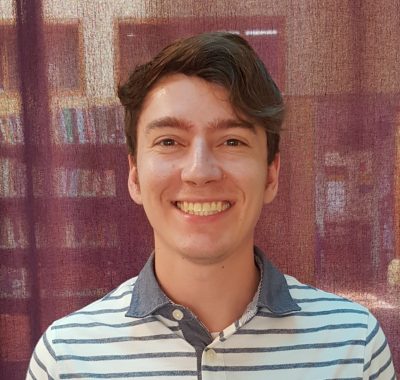 4th & 5th Grade ELA & Social Studies: Brad Taylor
Brad is the 4th and 5th grade teacher for Social Studies and English Language Arts. He is from Oklahoma in the United States of America. He graduated from Oklahoma Panhandle State University where he studied History and Education. He worked in a junior high in his hometown in Guymon, Oklahoma for 6 years. He has experience teaching geography, ESL, history, career exploration, and guitar. He also was a Youth in Development Coordinator for the United States Peace Corps in Guatemala, where he lived and worked in middle schools in the Zona Reyna region of Northern Quiche, near Uspantan. In his free time, Brad likes to listen to music, sing karaoke, and learn about different cultures.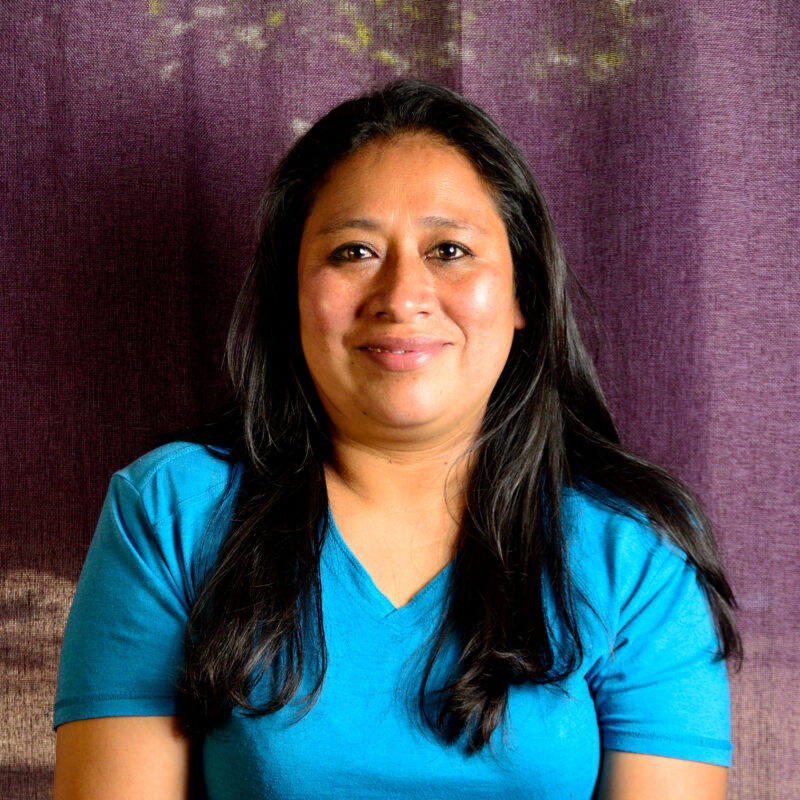 Spanish K - 5th grade: Gleysis Matheu
Gleysis, originally from the municipality of Sololà, graduated as a Bilingual Secretary, began working as a typing instructor, collaborated in various educational institutions throughout the department of Sololá, has a Bachelor's degree in Social Work and a Master's degree in Social Protection Systems, which has allowed him to teach basic and diversified level young people in different careers, giving classes on Business Administration I, II, III, Management, Project Management, Introduction to Economics I, II, III Supervised Internship, Stenography, Writing, Administration of Human Resources, Seminar, among other courses, has also worked with community leaders in Productive Projects and Empowerment of Women in the communities. She has been working at the AMA school for 5 years working with children from 6 to 15 years old, she is in charge of the Communication and language course.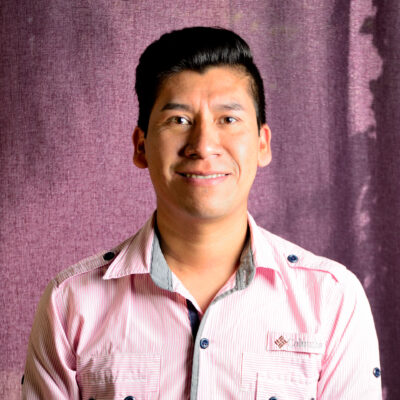 Spanish Grade 6th - 12th: Miguel Alpirez
Miguel was born and raised in Panajachel, graduating as an elementary school teacher at the Sololá Private Normal School in 2003. The same year he began working at several educational institutions throughout the Sololá department, teaching children from the age of six to adults in a night school. He has 16 year's experience as a teacher and 5 years at AMA, has studies as a professor of Secondary Education specializing in Social Sciences and Pedagogy, closed pennsum of Bachelor's Degree in Educational Administration and Pedagogy.
Here at AMA, he is in charge of the Communication, Language and Literature course that teaches from 4th to 12th grade. He enjoys his work here educating students that "the more you read, the more you know; and the more he knows, the further he go" he considers a people studying to be less deceived.
In his free time he loves spending time with his family, reading, dancing, running and surviving extreme adventures..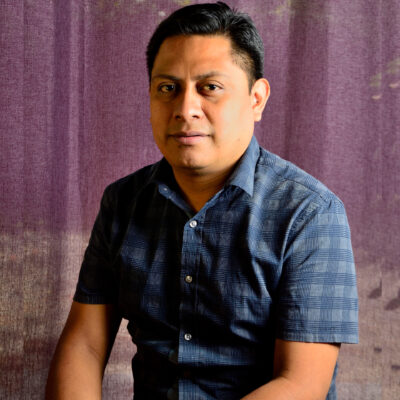 Math Grade 6th - 12th: Miguel Ajtzip
Miguel is originally from Santiago Atitlán, has more than 11 years of experience in teaching and has worked in several educational institutions, with elementary school children and middle-level youth. He is a High School Teacher and has the closing approval of the Bachelor of Education. In the 2021-2022 school year, he will be teaching math in grades 6-12. He considers that education is a fundamental part of the growth of children and young people, and their accompaniment must be responsible, but above all dynamic. His free time is divided between music, reading and photography.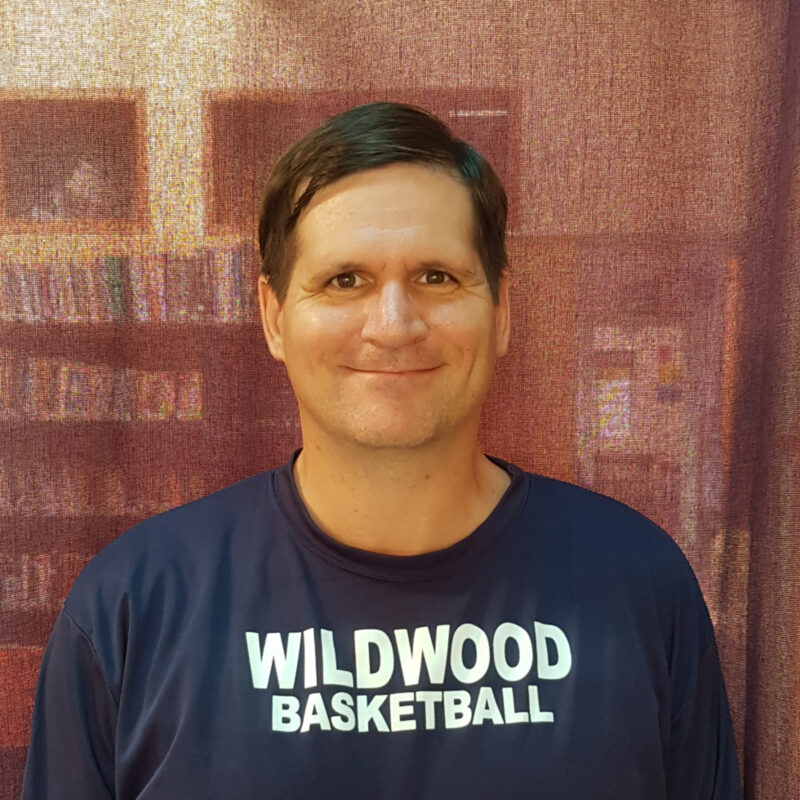 Social Studies grade 6th - 12th: Kevin Garrison
---
Originally from Waterloo, Iowa. Mr. Kevin graduated from Auburn University in 2000 with a Bachelor's Degree in Social Studies.  Mr. Kevin was a Peace Corps Volunteer in the "Healthy Schools" Program here in Guatemala.  In 2005 Mr. Kevin moved to San Marcos La Laguna, Solola to begin teaching English in the Elementary and Middle Schools as well as running the school library.  Mr. Kevin has taught grades 1st through 9th grade for over 15 years.  Prior to the Pandemic, Mr. Kevin taught 3rd Grade at Life School here in Panajachel. Mr. Kevin enjoys swimming, playing basketball, reading and singing. Mr. Kevin is excited to be a part of the AMA family and looks forward to a wonderful school year for everybody!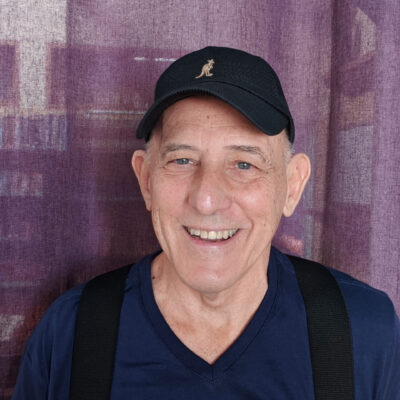 Science grade 6th - 12th: Charles Statz
Doctorate in Education, Masters and Bachelors in Natural Science, 
Mr. Statz has been teaching in Honduras and Guatemala City and now lives in  Panajachel.  He has spent over 20 years in Central America teaching high school and engineering water treatment projects.  He is a  resource for the Guatemalan Government in pollution, water treatment and various other scientific endeavors.  He is excited to be with AMA and hopes to have a great year with you.
English Grade 6th - 12th: Alissa Dolan

Alissa Dolan is originally from Missouri in the middle of the United States. She has been an English teacher since 2008 and taught in China, South Korea, Thailand, and the United States, as well as online. She enjoys reading, hiking, and doing yoga. This academic year, she looks forward to helping her students develop a passionate for books and the English language. She is also excited to learn more about Guatemalan culture and improve her Spanish speaking abilities.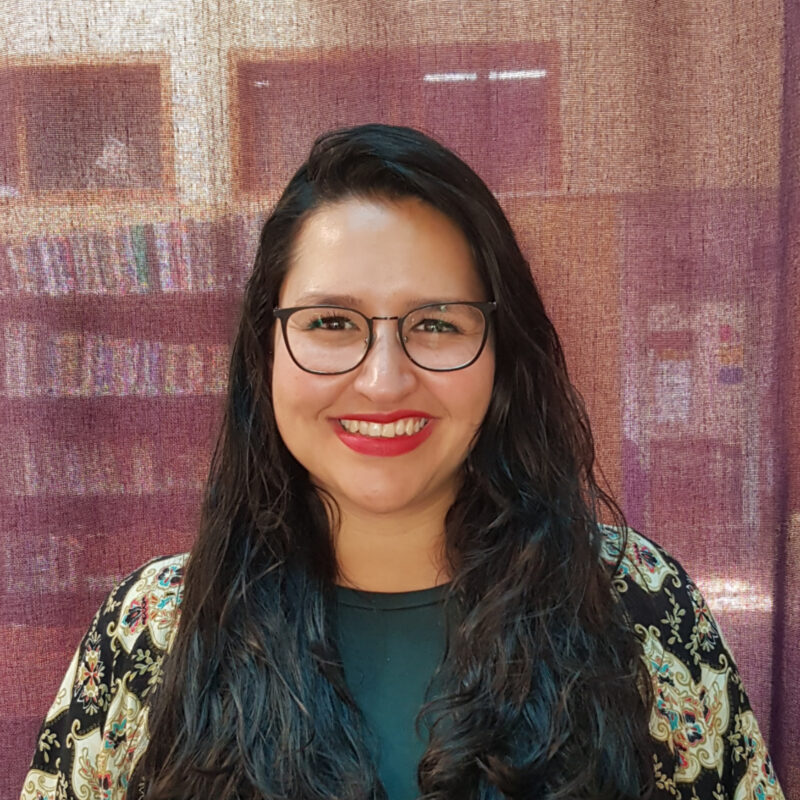 EFL & Emprendimiento grade 6th - 12th: Sara Morales

S
ara is originally from Guatemala City but this is her 5
th
year living in Sololá. Moving to the lake has been one of the best decisions she has made. She really enjoys living in this peaceful and beautiful place. She has a bachelor degree in high school education from Universidad del Valle and has been teaching since 2009. She loves teaching and has had the opportunity to work with different ages, with toddlers up to adults. She has worked in different schools in the city and a school in Sololá. She has also worked at Universidad del Valle and Universidad Mariano Galvez with ESL students.

This is her first-year teaching in Atitlan Multicultural Academy and is very excited to accept new challenges, get to know new students, and have fun teaching. Her goal for the 2022-2023 school year is to motivate students to develop new skills, be artists, express their feelings in different ways and to love learning. Sara says she is very exciting to start this new journey in AMA.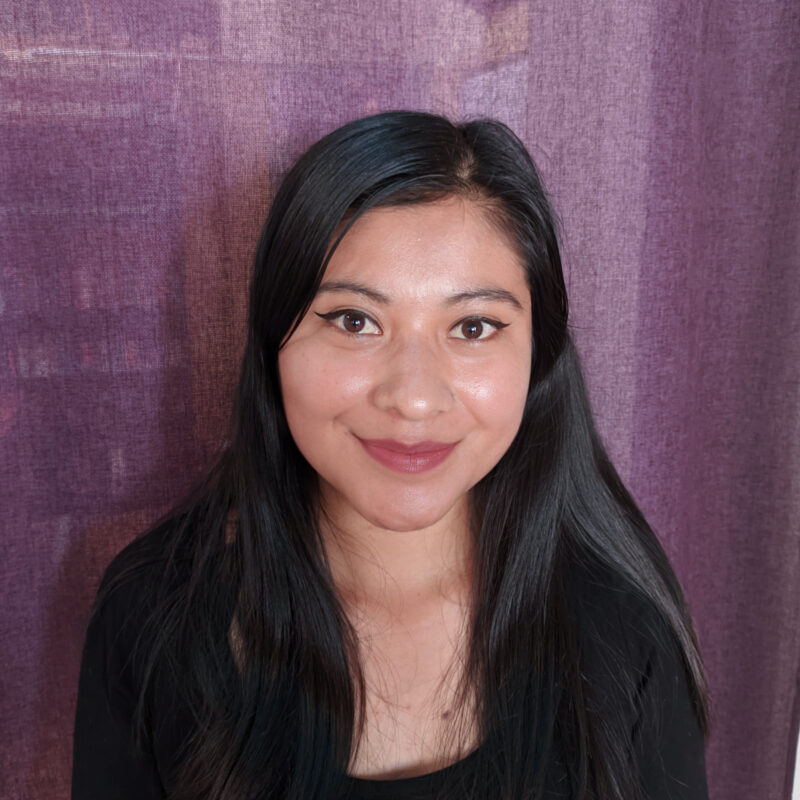 Kaqchikel grade 1st - 12th: Silvia Bocel
---
Silvia was born in a Canton called San Gabriel belonging to the Municipality of San Antonio Palopó department of Sololá, she graduated as a Bilingual Intercultural Primary Education Teacher at the University of San Carlos de Guatemala, after graduating she worked at the Casa Ópalo School located in the Village Agua Escondida, being in charge of the third, fourth and fifth primary grades, teaching her classes based on the Maria Montessori method, she also worked as a secretary in the Presto Facil corporation located in the village of Godinez. Silvia is fluent in the Kaqchikel language and K'iche currently works at the AMA school teaching the Kaqchikel course. His teaching-learning method is meaningful and participatory learning and he will put it into practice in each of his classes.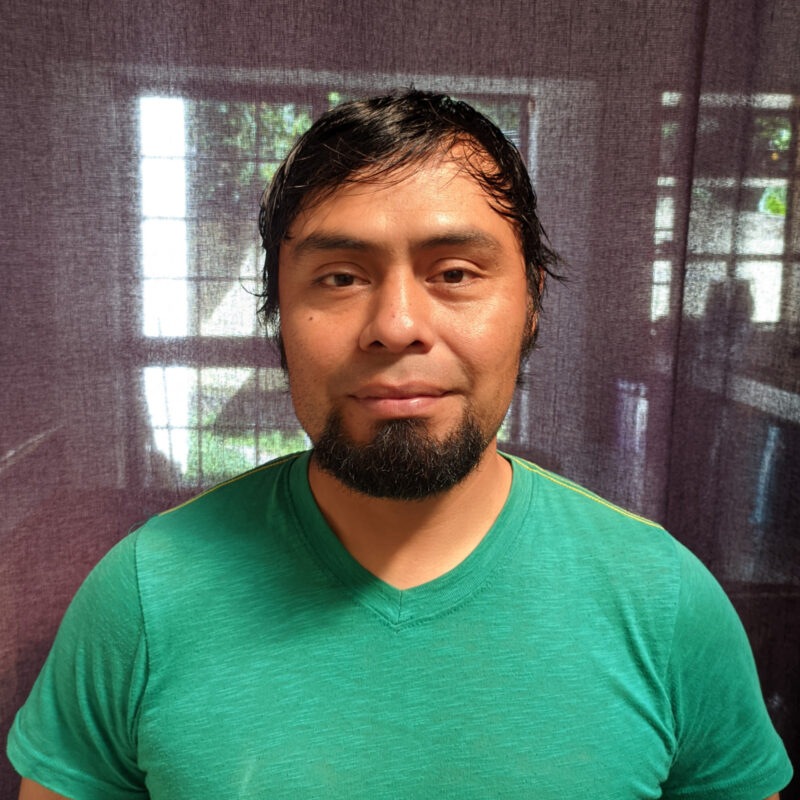 Physical Education grade 1st - 12th: Roberto Itzep
---
Eduardo Itzep is originally from San Andrés Semetabaj, Sololá, he is a physical education teacher and passionate about teaching children and young people, as well as practicing sports and physical activity, activities he does in his free time, He has worked in different schools and colleges, so he has a lot of experience. He is a graduate of the Universidad del Valle de Guatemala with a degree in Physical Education, Sport and Recreation, this will be his first year at AMA, so he is very excited to start this new experience at our institution and above all to help develop motor skills with children and sports skills with young people.
Accountant: Nicolas Ramos
Nicolas  graduated from the University Mariano Gálvez de Guatemala, he provides professional accounting services to the school. His children Jasmin and Allan also attend at AMA.