By Elmy Pablo
Cultural changes in life can be sometimes for the best. For a five year old girl, at first, I didn't agree with the change. But during my childhood my parents were trying their best to provide me with a better education and life. So, it was then that a great opportunity came and there was no way my parents could ignore it. And eventually I wasn't happy about the changes that were coming my way. Now, I now understand why my parents did it. The change of culture in my life not only made me more knowledgeable but also more independent.
Santiago Atitlan is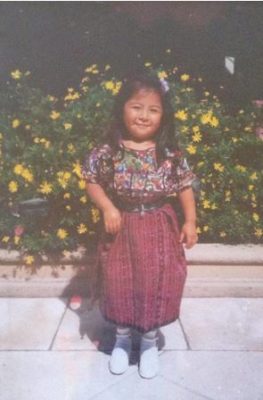 one of the twelve towns around Lake Atitlan. And, it is the place I am proud to say is my home. It was here when I began my studies, speaking Tzutijil and being close to home.  I continued my studies at LIFE School, an English speaking school, located in Panajachel. I hadto learn two new languages Spanish and English. My biggest struggle, besides learning a new 3rd language, was traveling by boat to school regardless of the weather.  This is hard for a student to travel by boat, which is why my parents hired a nanny. She had to bring me to school and wait eight hours and returning back home.
After I had adapted to the "culture change" and began speaking both English and Spanish fluently. This was a big achievement for me and for my parents. Although it was a hard transition, I was able to push through all the obstacles that came my way. I found that the big transition was not all bad, and that I have been given wonderful opportunities like being a medical translator, and being the representative of my town. So to all of those who how are undergoing big or small life changes keep in mind that most bitters root have a sweet fruit.