By Lely Matzar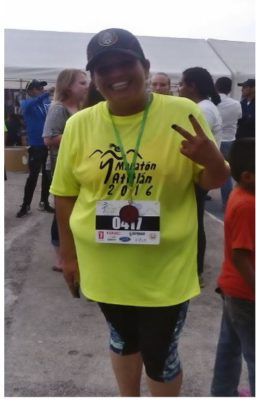 An event had taken place in Panajachel, Sololá, an extreme marathon 2016 Save the Lake. All participants, runners came from different places, came for different reason, with different motivations. Having the experience to interview different people. Some were foreigners who lived here in Guatemala for three to five years, working in Guatemala, and around the lake, working as volunteers or working for NGOs.  Participants came as far as Huehuetenango, to Quetzaltenango all the way to Guatemala city and some came from here around the lake Atitlan.
What they all had in common is the fact of running and participating to Save the Lake Each runner had different experience. One of the touching experience I had taken as the interviewer was from a woman from Quetzaltenango, the age of 25, she was participating in this event for the first time again since five years ago. She had experience of the death of her loved one which was her father. She had came with her friend from Quetzaltenango. They had participated for 5k with her friends company and encouragement. The greatest part of all is the fact of running with a purpo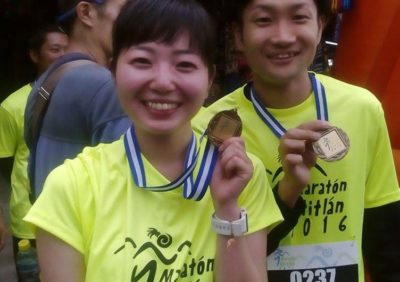 se to overcome the loss of her father, she had shared with me the fact that it was a wonderful experience, having a great view of the lake while running and a wonderful experience. Being a psychologist, she was very happy to participate in the marathon andmotivated to participate in other marathons.
Other runners had been participating for more than twenty years, practicing for an even longer dis
tance in marathons for instance the marathon of the 20k in Guatemala city, a participant had shared with me. Others  participated for the fun of it, share time with their family, the purpose of enjoying the view and to obtain a good experience for the first time, participating in a marathon.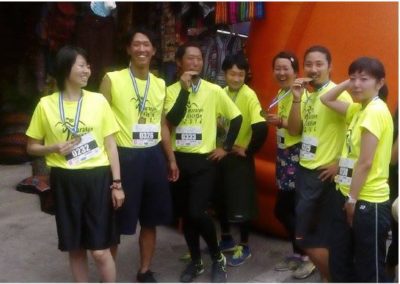 Participating in marathons is an experience to overcome things in life, and to enjoy the experience of it, running in different places one hasn't visited in a very long time with family and enjoying the view an experience worth trying.