Mission: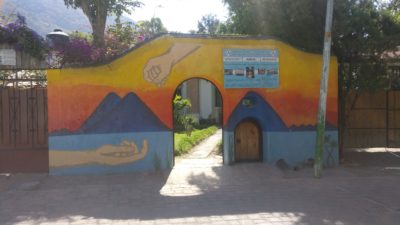 The mission of AMA is to provide the highest quality English medium education to the children of the Guatemalan highlands. Our students come from many backgrounds and represent the diversity of Panajachel and surrounding areas, including local Mayan communities. Many of our children are from low income or disadvantaged homes. We place an emphasis on every child's unique culture and background by providing classes in formal Spanish (grades preK-12) and Kaqchikel (grades preK-6). Our ultimate goal is for our students to become truly bilingual and feel proud of who they are no matter where they are from.
Classes run from Pre-K to 12th grade; the school is located in Panajachel, Solola, Guatemala, on the shores of beautiful Lake Atitlán within sight of three volcanoes! AMA is staffed by teachers from teachers around the world as well as from Guatemala, and is accredited with the Ministerio de Educación de Guatemala. Graduating AMA seniors may go on to attend universities in Guatemala, the United States, or Europe, but are equally well-equipped for competitive jobs in Guatemala or around Lake Atitlan.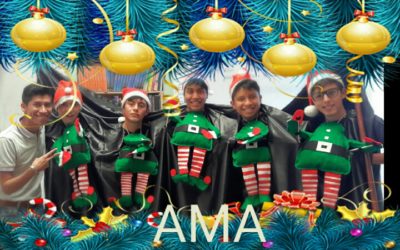 AMA is a small, friendly school in which teachers provide individualized learning and support for all students. AMA offers small class sizes, a progressive curriculum with project-based constructivist learning. The school has an emphasis on developing whole students, achieved by integrating theory and technology with practical and social skills. We recognize that every child is different and strive to provide differentiated education in line with their learning style. Giving back is important to us and our value of unity. We promote working in the community and have partnered with local NGOs to give students unique, practical learning experiences.
We provide a warm and friendly environment where all students in grades K-12 are an essential part of the AMA Family, a family that prides itself on learning together. AMA is proud to be a Guatemalan school with a larger mission to help build a stronger Guatemala. Our students learn to have confidence in their own abilities and to have a broad world view. Our vision is: "Whole People, Whole Planet"!, and our hope is that with this vision we will guide students to becoming lifelong learners, with the confidence to make a lasting difference in the world.